MPs back legal right to paid leave for bereaved parents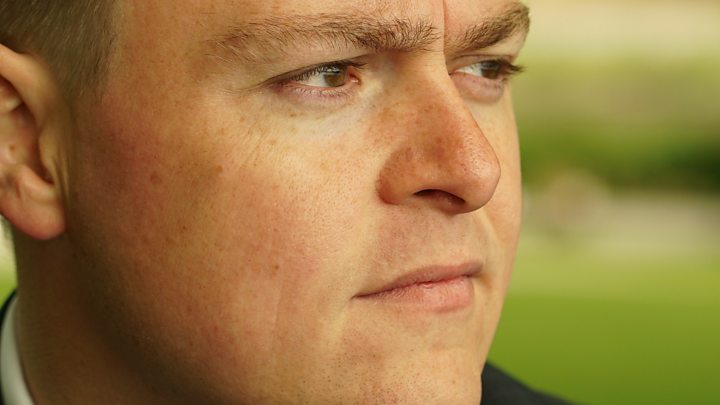 A bill to ensure bereaved parents have the legal right to paid time off has moved a step closer to becoming law.
The Parental Bereavement (Leave and Pay) Bill would mean parents who lose a child would be entitled to at least two weeks' paid leave.
MP Kevin Hollinrake, who tabled the bill, said he hoped employers would always offer more than two weeks.
A number of MPs who had lost children spoke about their experiences during the four hour debate.
Grieving parents currently have no automatic right to time off work, although employers are expected to grant "reasonable" leave in emergencies.
From 2020, it is hoped parents who lose a child will be able to request paid absence in England, Wales and Scotland – the matter is devolved in Northern Ireland.
The SNP's Patricia Gibson, whose baby was stillborn at full term, said two weeks was "not very long, but given that currently there is no entitlement at all – it offers a start".
"To have to face the death of your son or daughter with no entitlement to paid leave under the law is a terrible injustice that generations of people before us have suffered," she told MPs.
"Many of us today in the chamber have had the tragic and life changing experience of having had to bury our own child."
Skip Twitter post by @willquince
Fantastic day in Parliament as the Parental Bereavement Leave Bill clears Report Stage and Third Reading and is now off to the House of Lords. An absolute honour to have played a part in the progression of this important Bill. pic.twitter.com/we4ZOWeS3L

— Will Quince MP (@willquince) May 11, 2018
End of Twitter post by @willquince
Conservative MP Antoinette Sandbach, whose newborn son died in 2009, described the importance of time off in dealing with the "devastation and loss".
She said: "We really are making history today.
"I hope those parents that face this in the future, they will feel there's that little bit of grace, that little bit of space for them to be able to deal with what is just an utter tragedy."
The government is backing Mr Hollinrake's private member's bill, which was brought forward in consultation with his fellow Conservative MP Will Quince, whose son was stillborn at full term in October 2014.
The bill, which passed its third reading and will now go to the Lords, would grant parents the right to two weeks' leave, paid at 90% of average weekly earnings or the statutory flat rate – which was £140.98 in 2016-17.
The government is still consulting on who should be entitled to the leave and how and when it should be taken.
Small firms would be able to reclaim the full cost from the government, with larger firms recouping about 90%.
Mr Hollinrake said the two weeks' leave set out in the bill was "clearly a minimum" and said that evidence heard by MPs suggested that "most employers are very generous and very sympathetic in these situations". Several MPs raised the issue of the age of the child – the bill covers the deaths of children aged under 18.
Patricia Gibson argued that drawing the "random and artificial" line was "not appropriate" in the context of losing a child.
Skip Twitter post by @LukePollard
I'm in the Commons to support the Parental Bereavement (Leave and Pay) Bill. So important parents who lose children have the support they need. Some very moving speeches from MPs who have lost children. I support this bill. #lukeMP

— Luke Pollard MP (@LukePollard) May 11, 2018
End of Twitter post by @LukePollard
MPs were told the number of people affected could increase five-fold if the age cut-off was not in the bill, meaning it might not make it into law, with Mr Quince saying he did not want to risk losing government support for it.
Labour's shadow business minister Bill Esterson said there should be some flexibility about when the two weeks' paid leave could be taken as "grief does not come and go in a neat two-week period".
He said it was not practical to extend it indefinitely but suggested allowing leave to be taken at any stage over 12 months.
Business Minister Richard Harrington said the government had tried to "get the balance right" between those affected and the "unavoidable" financial cost to employers.
He told MPs the bill would be a "powerful driver" of cultural change in businesses and although no employer could give people enough time off to deal with all their grief – but the bill was about setting a minimal entitlement.