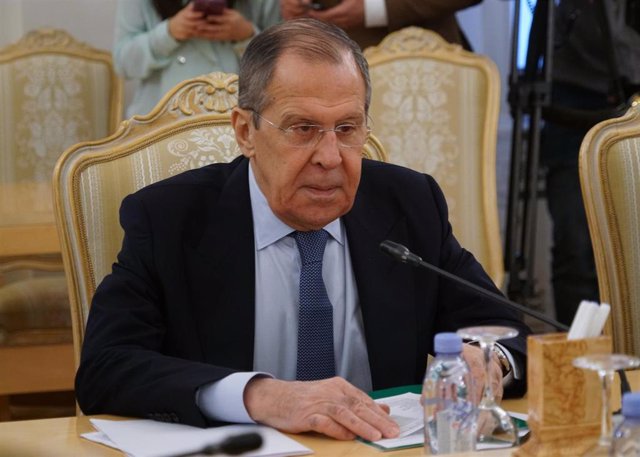 Sergei Lavrov – – / Russian Foreign Ministry / dpa
MOSCOW, Jan. 28 (EUROPE PRESS) –
Russian Foreign Minister Sergei Lavrov has proposed to recover the peace quartet for the Middle East, which includes Russia, the United States, the European Union and the UN, to broaden the debate on the plan to be announced on Tuesday by the US president Donald Trump
Moscow proposes to recover the peace quartet for the Middle East in the face of Trump's impending announcement
Lavrov has admitted that he is unaware of Trump's plan, to the extent that "the United States has not shared any detail," so he has avoided positioning himself waiting for the parties to speak first, especially the Palestinians, according to the news agency. Russian officer Sputnik.
Russian Foreign Minister Sergei Lavrov spoke for implicating the so-called Madrid Quartet (United States, Russia, the European Union and the UN) in the discussion of the "agreement of the century", the new peace plan for the Middle East that The White House will present this Tuesday.
However, it has raised "without a doubt" the desirability of the situation being analyzed by the so-called Madrid Quartet, a format that, as Lavrov himself has acknowledged, "in recent years has not been activated." Nor has Washington raised its possible recovery from the "agreement of the century" promised by Trump.