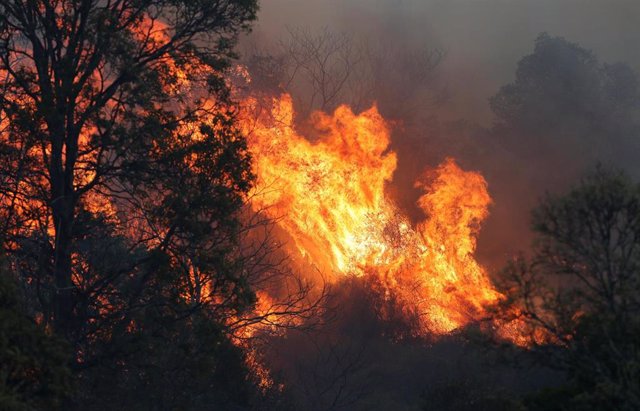 Forest fires in Queensland, Australia. – REUTERS / STRINGER. – Archive
MADRID, Dec. 20 (EUROPE PRESS) –
The Prime Minister of Australia, Scott Morrison, has apologized this Friday for the strong criticisms expressed against him for going on vacation to Hawaii with his family in the face of the terrible crisis of forest fires and extreme weather conditions that the country is going through.
"During the course of last week I went with my family," said the Australian leader in a statement. "I am very sorry if I have offended any of the many Australians who have been affected by the terrible forest fires for leaving with my family right now," he said.
The controversy has arisen this week after learning that Morrison had moved to Hawaii despite the situation in the country, especially in the state of New South Wales, in the southwest, where the state has been declared again of emergency before the virulent forest fires registered since last October.
Likewise, the prime minister's office has also been harshly criticized for not confirming whether Morrison had gone on vacation in the midst of a fire crisis. Morrison, meanwhile, has argued that, despite being out of the country, he has been "receiving periodic information on the progress of the situation."
The prime minister has clarified that "he will return to Sydney as soon as possible" after learning that two volunteer firefighters have died this Thursday in a traffic accident when they were traveling to an area located around the city of Sydney to face to the flames
"It's devastating to be here and see what's happening there, so I'm glad to be back," he said.
On Tuesday, Australia recorded the highest temperature in its history by reaching 40.9ºC on average and exceeds the previous record of 2013, when it reached 40.3ºC, according to the results of the Office of Meteorology (BoM, according to its acronym in English).
More than 2,000 firefighters are fighting a hundred fires in extreme conditions. Although most of the outbreaks are concentrated on the east coast of Australia, high temperatures have caused them to spread to other parts. In the western part of the country, weather conditions have thwarted the threat of fire, according to authorities.
The fires have left six dead and 680 homes destroyed since the fire season began at the end of October, a month earlier than normal. Nearly 3 million hectares of land have also been affected by fire.