Moreno announces a new economic plan after the "unfortunate" rejection of the Parliament of Ecuador to the previous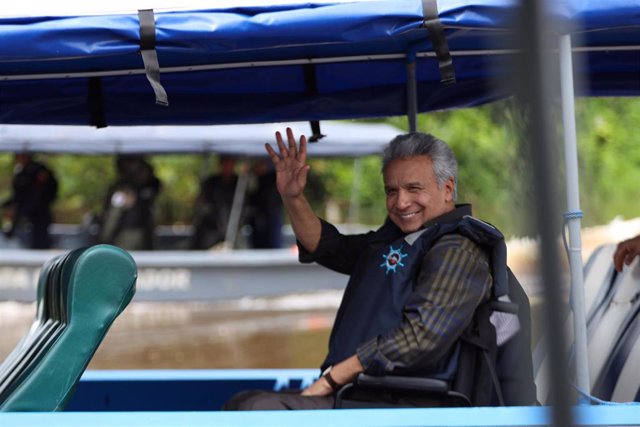 Lenín Moreno – PRESIDENCY OF ECUADOR
MADRID, Nov. 18 (EUROPE PRESS) –
The president of Ecuador, Lenín Moreno, has announced that "in the next few hours" he will publish a new economic law after the "unfortunate" rejection of the National Assembly to the previous project, driven by the wave of protests initiated in early October.
With 70 votes in favor, 32 against and 31 abstentions, the Ecuadorian Parliament rejected on Sunday afternoon the Economic Growth Law presented by the Government. Moreno has admitted that it is "a normal procedure in democracy", although "unfortunate" for being "a law that really benefited the country."
The government's bill sought to improve collection by raising some taxes and establishing a special contribution for companies with revenues of more than $ 1 million annually. According to Moreno, his rejection will affect some 9,000 students who could have been forgiven their debts and businessmen forced to anticipate the income tax.
"I am surprised that those who claim to defend the poorest today spoke in the defense of the richest, who were the ones that really affected this law," Moreno said, in a speech to the nation delivered two hours after the rejection parliamentary.
The president, however, has announced that he will try again with a new project in which "good ideas" that emerged during the National Assembly debate will be introduced, although he has not specified which ones. Yes, he stressed, however, that he will maintain a similar criterion, in such a way that he is committed to "dollarization" and to pay more "those who have more".
The Government aims to improve revenue collection and reduce the fiscal deficit following protests in the country before the beginning of October, following the withdrawal of a fuel subsidy. After repealing the controversial decree, Moreno opened a dialogue table with the indigenous movement, with no results for now.