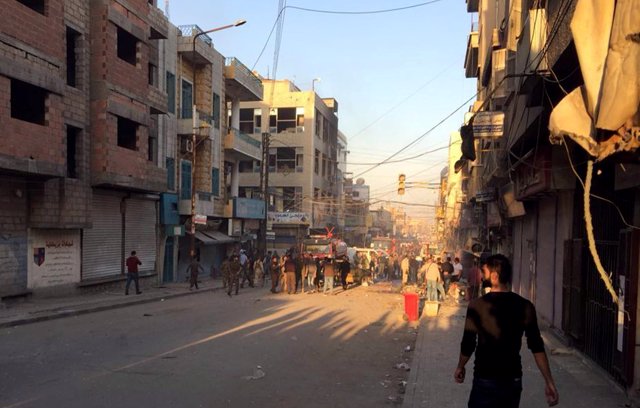 People after an explosion in Qamishli, Syria, on November 11 – REUTERS / SANA SANA
BEIRUT, Dec. 2 (DPA / EP) –
At least 96 people have died as a result of intense fighting in the last 48 hours in northwestern Syria, the Syrian Observatory for Human Rights reported on Monday, which has a large network of informants deployed in Syrian territory.
According to this organization, the Syrian regime forces, supported by Syrian and Russian fighters, have confronted rebel forces at various points in the rural south-eastern part of the Idlib province during this weekend.
The Observatory has said that the balance of this weekend's fighting is the biggest loss of life since the ceasefire fueled by Russia and which entered into force at the end of August. According to activists in Idlib, the fighting and heavy bombardment by Syrian government forces has caused a new wave of displacement from the rural area in the southeast of the region to the border between Syria and Turkey.
Activists have said that the attacked areas have suffered hundreds of air attacks since Friday. Idlib is one of the provinces with the largest presence of rebel forces near the border with Syria.
On April 30, the Syrian Government, with the support of Russian aviation, began a military offensive against the rebels in the provinces of Hama and Idlib, causing thousands of people to flee to other areas. Since then, regime forces have regained control of 66 zones in the southern part of Idlid and in the rural area of ​​northern Hama.