More than 42,000 migrants arrested in October on the US-Mexico border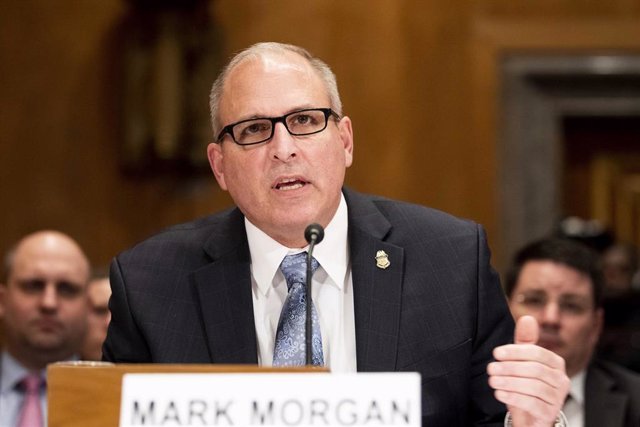 The director of the US Immigration and Customs Enforcement Service Mark Morgan – Michael Brochstein
WASHINGTON, Nov. 15 (Reuters / EP) –
The director of the Immigration and Customs Enforcement Service, Mark Morgan, announced Thursday that the US border patrol has arrested "just over 42,000" migrants in the month of October, representing a 14 percent decrease compared to september.
Thus, about one in ten Mexican migrants has returned to their country waiting for their hearings in the Washington courts, after being caught crossing the border. The senior White House has also recalled that "the highest peak of detentions" was in May, when more than 140,000 were arrested.
"In general, we are approaching this issue as the regional crisis it is, and we have seen incredible success," he added.
Morgan has also reported that migrants who have returned to Mexico under the program called 'Migrant Protection Protocols' (MPP) have a recidivism rate of nine percent and that many of these people tried request asylum in the United States.
"Unfortunately, some of the individuals in the MPP program are currently being removed from their shelter settings," Morgan said.
Nearly 59,000 migrants have returned to Mexico since the program began, according to another spokesman for the U.S. Customs and Border Protection Office.
The Trump Administration launched the program in January as part of its strategy to deter Central American families from going to the U.S. border in search of asylum. Trump officials have argued that most of these requests for protection lack merit and that people migrate for economic reasons.
The defenders of the migrants have assured that asylum seekers are sent to wait in the towns of the border with Mexico, during the weeks or months that the process lasts in the courts that have been delayed, so these people have had You face dangerous and possibly deadly conditions.
Migrants, who have expressed their fear of returning to Mexico, may request to remain in the United States for the duration of their case in court. However, only one percent have been transferred out of the program, according to a Reuters analysis around data from the Federal Immigration Court in early October.
A report published Thursday by Democratic Senator Jeff Merkley criticizes the MPP and the Trump Administration's management of the increase in migrants earlier this year.
The report, which cites some interviews with employees of the United States Citizenship and Immigration Services, indicates that agency supervisors intervened to override the decisions of asylum officers to eliminate migrants from the program. Faced with this, a spokeswoman for the agency said that the accusation is "completely false" and stressed that the supervisors do not conduct such reviews.