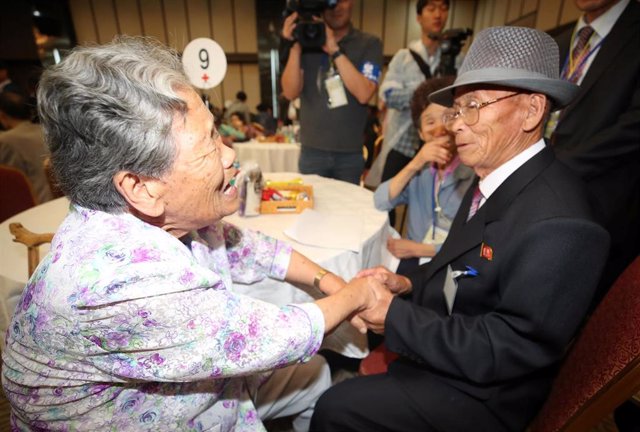 Reunion of families separated by the Korean War – REUTERS / REUTERS PHOTOGRAPHER – Archive
MADRID, Dec. 25 (EUROPE PRESS) –
More than 3,000 South Koreans who requested to meet with their relatives in North Korea have died this year without being able to fulfill their dream and return to see relatives who separated the war.
Around 3,147 South Koreans, registered as members of separated families since 1988, have died between January and November of this year, according to data collected by the Red Cross and the Unification Ministry.
Of the total of 133,365 South Koreans registered as members of separate families, at the end of November only 52,997 are alive and hope to be able to meet with their relatives living in North Korea since the Korean War (1950-1953).
Among the 52,997 who are still alive, 63.4 percent are 80 years of age or older, according to the Yonhap news agency.
The meetings between the families of the North and the South – in the periods of improved relations between the two countries – have been organized since the mid-1980s with the help of the Red Cross.