More than 2,300 people have been arrested in Russia against the military mobilization announced by Putin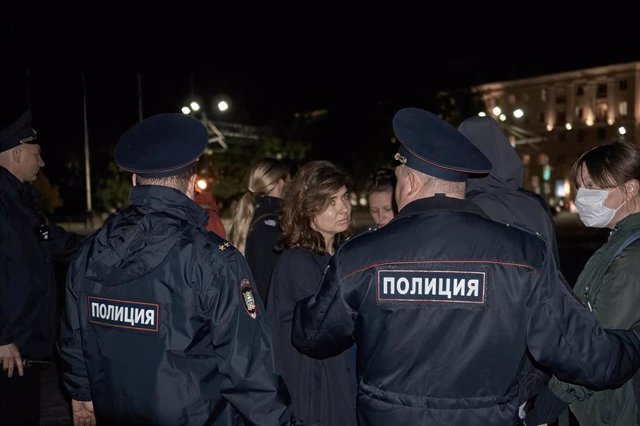 Follow live the latest news about the war in Ukraine
More than 2,300 people have been arrested amid protests registered in Russia following the military mobilization ordered by President Vladimir Putin on September 21 in response to the Russian invasion of Ukraine.
The organization OVD-Info has pointed out that the announcement has also sparked numerous attempts by Russian citizens to move to neighboring countries to try not to be sent to the front. Voices critical of Putin accuse the Kremlin of primarily mobilizing men from the poorest and most remote areas of the country.
On Sunday, at least 101 people were arrested in the city of Makhachkala in Dagestan in the south-west of the country during a renewed protest against the measure.
Several Russian media have shared videos on social networks showing discussions between protesters and police officers.
Since the beginning of the military offensive against Kyiv, the military from the Dagestan region have suffered heavy casualties. In this sense, the regional authorities have indicated that only people with "military training" will be deployed on Ukrainian territory.