More than 160,000 Spaniards have registered to maintain their status after Brexit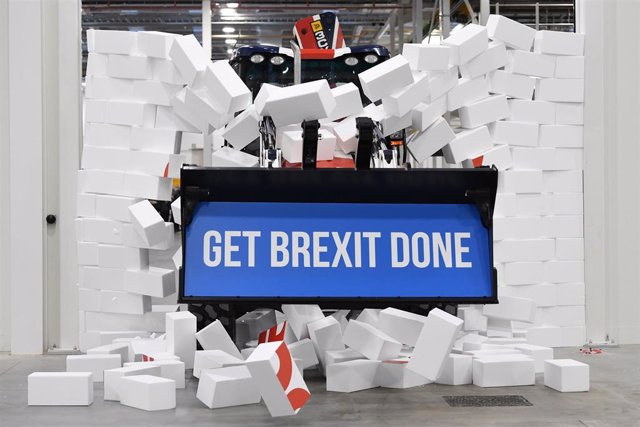 Conservative Party Motto for Brexit – Stefan Rousseau / PA Wire / dpa
LONDON, Dec. 17 (EUROPE PRESS) –
More than 2.5 million citizens of the European Union, including 161,000 Spaniards, have formally requested permission from the British Government to maintain their current rights once the United Kingdom's exit from the European Union has been completed, according to official data.
The program started in August 2018 in the test phase and already in firm in March 2019. It opens the door for citizens of the EU, Iceland, Liechstein, Norway and Switzerland to continue enjoying rights in labor, education, health and help once Brexit is finished.
The British Ministry of Interior has updated on Tuesday the figures to confirm more than 2.5 million applications, of which almost all correspond to community citizens. Poland, with almost 484,000 requests, and Romania, with 411,000, top the list both in general and in November.
During the last month, 8,500 Spaniards have registered in this database, which brings the total number to 161,100. Spain occupies the fifth position in terms of nationalities, also behind Italy and Portugal and immediately ahead of Lithuania and Bulgaria.
As for the applicants' place of residence, 2.3 million of the applications correspond to England, a fact that far exceeds that of Scotland (almost 128,000), Northern Ireland (42,000) and Wales (41,500), according to official statistics .
The Boris Johnson Government, re-elected with an absolute majority in the December 12 elections, has announced that it will introduce a clause in the Withdrawal Agreement law to prohibit a new extension of Brexit. The current ultimatum expires on January 31, 2020.