Morales says Spain can help pacify Bolivia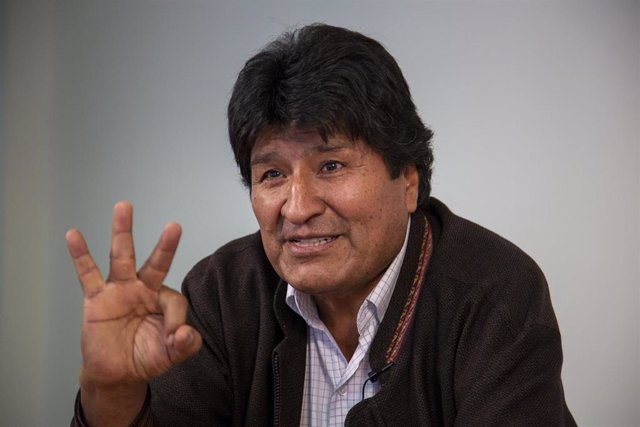 Former Bolivian President Evo Morales – Jair Cabrera Torres / dpa
MEXICO CITY, Nov. 19 (DPA / EP) –
Former Bolivian President Evo Morales has indicated that both the Government of Spain and some "expert personalities", among which former Spanish President José Luis Rodríguez Zapatero has mentioned, could contribute to pacify Bolivia, immersed in a post-election crisis.
"Welcome, Spain. The grandparents said: Spain is a mother country. Their mediation is important," Morales said in an interview with the DPA news agency from Mexico City, where he is a political asylee.
Specifically, it has referred to "personalities experts in management, conflict resolution issues." "For example, Zapatero, I have a lot of respect. When he was president, he told me: Evo, how can I help you? And he helped me unconditionally," he said.
He also mentioned that he has a good relationship with other European figures, pointing to the German Chancellor, Angela Merkel, and the President of France, Emmanuel Macron, whom he has also pointed out as possible mediators.
Questioned about the United Nations special envoy to Bolivia to help resolve the political crisis, Jean Arnault, the indigenous leader has replied that he has not yet contacted him.
The crisis in Bolivia broke out after the presidential elections of October 20, in which Morales proclaimed his victory but the opposition denounced a "gigantic fraud." The Organization of American States (OAS) audited the electoral process in which it found "irregularities."
Morales resigned on November 10 and fled to Mexico. Jeanine Áñez, second vice president of the Senate, proclaimed herself interim president to fill the power vacuum left by the former president and the resignation of other senior officials.
Neither Morales nor his followers recognize Áñez because they believe that his stay at the Burned Palace is the result of a "coup d'etat". She, for her part, has asserted that she will only be in office for the time necessary to call new elections.