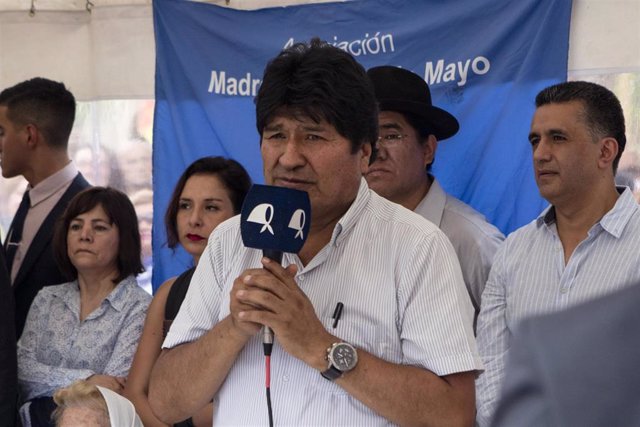 The former president of Bolivia Evo Morales – GETTY IMAGES / RICARDO CEPPI
MADRID, Jan. 16 (EUROPE PRESS) –
Former Bolivian President Evo Morales has retracted this Thursday the controversial proposal he launched on Sunday about the creation of "armed militias" in Bolivia, while expressing his commitment to "the defense of life and peace."
Morales recants his policy of creating "armed militias" in Bolivia
"A few days ago, my words about the formation of militias were made public. I retract them. My deepest conviction has always been the defense of life and peace," he said in a statement released on Twitter.
Morales has explained that he feels a "deep pain" for the situation in Bolivia, denouncing a "systematic persecution" and the presence of "paramilitary groups that walk the streets", as well as "massacres".
In this context, he has called on the international community "to make every effort to ensure respect for Human Rights." "I don't want anything I say used as a pretext to persecute and repress my sisters and brothers," he added.
In addition, he wanted to express his conviction that "peace can only be achieved through full democracy, restoring the rule of law, with full respect for Human Rights, with social justice and with the fight against all forms of racism and discrimination, always within the framework of our Constitution. "
Morales spoke of creating "armed militias" if he returns to Bolivia, where he left after resigning on November 10 due to the "irregularities" detected by the Organization of American States (OAS) in the October 20 presidential elections.
"If from a short time, if I return, we must organize – as in Venezuela – armed militias of the people," he said during a conference delivered in Argentina, where he has been since December, after passing through Mexico and Cuba, as of refugee
Morales argued that these "armed militias" would be useful to prevent outbreaks of violence such as those experienced during the post-election crisis. According to him, the police did not act to defend the Bolivians. More than 30 people died from clashes between supporters and detractors of the indigenous leader and with the uniformed.
Bolivia hopes to overcome the political crisis with the new presidential elections scheduled for May 3. The agreement reached by the MAS of Morales and the new ruling so that these elections can be held prevents him from attending as a candidate. The Government has assured that its interim president, Jeanine Áñez, will not do so either.