Morales leaves Mexico for "temporary" Cuba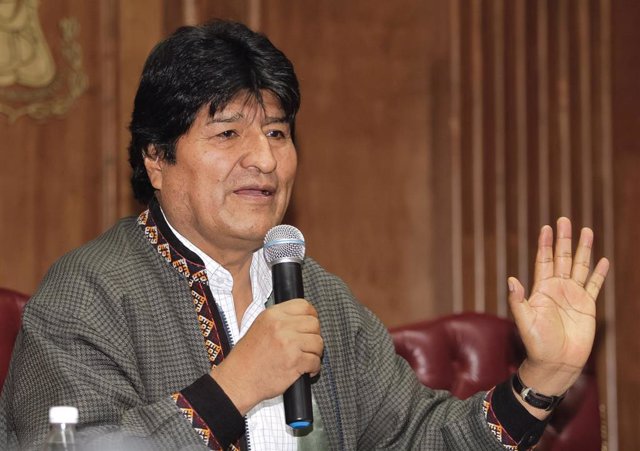 The former president of Bolivia, Evo Morales. – Alejandro Guzmán / NOTIMEX / dpa
MADRID, Dec. 7 (EUROPE PRESS) –
The spokesman for the Ministry of Foreign Affairs of Mexico, Roberto Velasco, reported Friday that the former president of Bolivia Evo Morales has traveled to Cuba on a "temporary" basis.
"Regarding the information that circulates about Evo Morales, we specify that today Mr. Morales traveled in the morning to Cuba. According to what he informed us, it is a temporary trip. At the moment that is the information available", Velasco has informed through its account on the social network Twitter.
Morales arrived in Mexico requesting asylum after resigning from his post on November 10 due to pressure from the military and the opposition, who reported alleged fraud in the October 20 elections.
After her resignation, Jeanine Áñez, second vice president of the Senate, proclaimed herself interim president to fill the power vacuum left by the former president and the resignation of other senior officials.
Bolivia is now preparing to celebrate new ones in which neither Morales nor his vice president, Álvaro García Linera, will be able to participate, according to the agreement to which his party, the Movement To Socialism (MAS), and the Government of Áñez have arrived at the Congress .