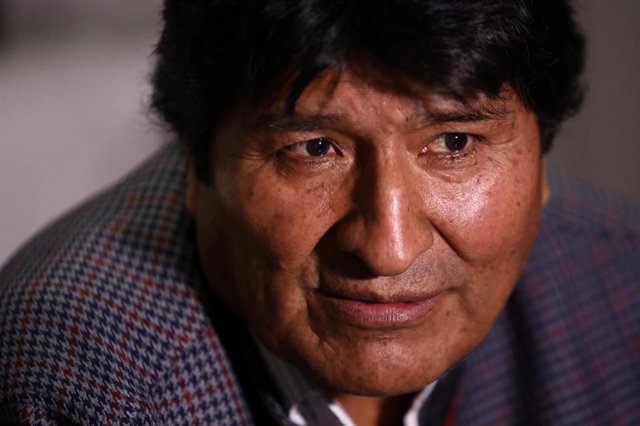 Former Bolivian President Evo Morales – REUTERS / EDGARD GARRIDO
MADRID, Nov. 24 (EUROPE PRESS) –
Evaliz Morales and Álvaro Morales, the children of the former president of Bolivia, Evo Morales, have arrived this Saturday in Buenos Aires from Lima and will remain in Argentina in the face of the crisis in the Andean country, Bolivian media reported.
The Morales brothers, who were staying at the Mexican embassy in La Paz, have not entered Argentina as political asylees, but have done so as visitors, the country's Foreign Ministry has confirmed to the Argentine agency Télam.
The Government established in Bolivia after the resignation of Morales has announced this Saturday that the ex-president's children had left the country.
The Minister of Government, Arturo Murillo, explained that Evaliz and Álvaro Morales left at dawn on Saturday after the self-proclaimed interim president Jeanine Áñez was given all the guarantees.
"On the instructions of the president, we gave all the assurances to the children of Evo Morales to leave the country. This morning they boarded a plane from Latam. We take care of the family. The children do not respond for the crimes of the parents," Murillo said in Your Twitter account
Morales resigned on November 10 after the Organization of American States (OAS) confirmed "irregularities" in the presidential elections on October 20, whose official results granted him a fourth term.
Days later he arrived in Mexico, where he is in the capacity of political asylum. The former tenant of the Burned Palace denounces that he has been the victim of a "coup d'etat" and, consequently, does not recognize his interim successor, Áñez.
In this month of protests, more than 20 people have died and more than 700 have been injured. The great conflict in El Alto has prevented fueling La Paz, which has generated a shortage of basic products, including food.