Morales asks the UN and the Catholic Church for help to "pacify" Bolivia through the dialogue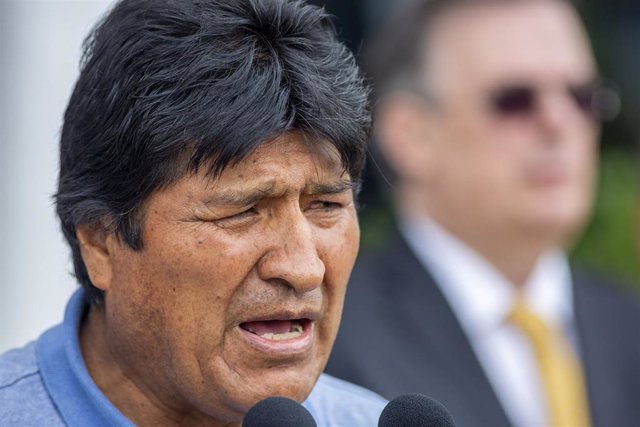 Evo Morales. – Jair Cabrera Torres / dpa
MADRID, Nov. 14 (EUROPE PRESS) –
The former president of Bolivia Evo Morales has asked for help this Wednesday from the United Nations and the Catholic Church, among others, to "pacify" the country through dialogue.
"I ask international organizations such as the UN, friendly countries of Europe and institutions such as the Catholic Church represented by the Pontiff to join us in the dialogue to pacify our beloved Bolivia," he said in his Twitter account.
"Violence threatens life and social peace," said the ex-president, who said Wednesday that "if the people ask for it," he will return to the country to "pacify him."
Morales, who has not clarified as what he would return, has been convinced that "sooner or later" he will return, although he has considered that "better as soon as possible".
In this regard, the former leader has thanked the Mexican people and the head of the Government of Mexico City, Claudia Sheinbaum, "for the appointment of Distinguished Guest. In these difficult times for my dear Bolivia."
"This recognition represents solidarity with my brothers who struggle with democracy," he said.
"Brothers, I reiterate my request for a national dialogue, where we are all represented, social movements, civic committees and political parties. If I can contribute with my presence to the peaceful solution to stop the violence and take care of life, I will do it for me dear Bolivia, "he said.
Morales has said he feels betrayed by the country's Armed Forces after they "suggest" him to resign and have branded the military request for "treason," according to the local newspaper 'El País'.
"I can't understand it, I had good references from General (Williams) Kaliman. I had talked to the Armed Forces, they told me they were going to stay there. Then they asked for my resignation. It's another proof of the coup. Obviously, I I feel betrayed, "he said.
In an interview granted to the aforementioned media, Morales has insisted that he made decisions in favor of the Armed Forces, especially investments to equip them "all these years." "But not to go against the people, but to defend the country," he argued.
Hours before the resignation, General Kaliman read a document in which he suggested Morales's resignation with the aim of pacifying the country. The announcement was the final thrust for the Government of the Socialism Movement (MAS), which was under pressure from the mobilizations led by the Pro Santa Cruz Committee.