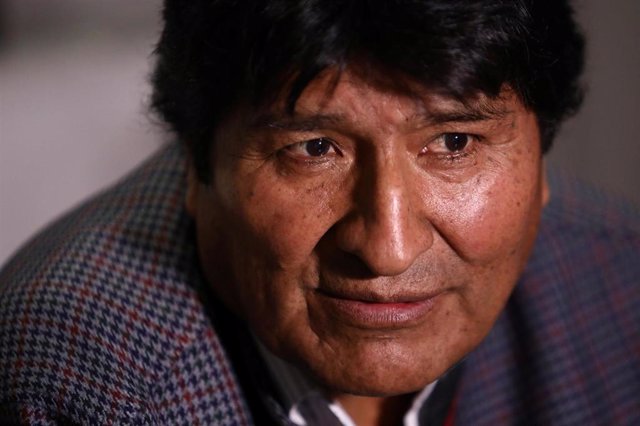 Former Bolivian President Evo Morales – REUTERS / EDGARD GARRIDO
MADRID, Dec. 6 (EUROPE PRESS) –
The former president of Bolivia Evo Morales has accused Friday of "fraud" to the Organization of American States (OAS) and has denounced that he was "robbed" of the victory in the first round of the presidential elections held in October.
In a series of messages on his Twitter social network account, Morales said that "the OAS report indicates that they found irregularities in 226 minutes."
"Even canceling the MAS-IPSP vote in these minutes, the difference remains above 10 percent. The only fraud was that of the OAS, complicit in the coup d'etat, to establish a de facto government," he stressed.
He has also criticized that the "coup right" accuses him of electoral fraud "when neither the OAS report speaks of fraud, but re irregularities."
"The law provides that if there are irregularities, the voting must be repeated at those tables. Our victory was stolen in the first round," the Bolivian president has settled.
The preliminary report of the OAS, published in early November, revealed "irregularities" in the electoral process, leading to the resignation of Evo Morales, who has fled to Mexico as a political asylee.
The final conclusions, published on Wednesday, establish that there was "malicious manipulation" and "bias" in the electoral process, as well as "serious irregularities," such as "lack of protection of the minutes" and the loss of "sensitive material." .
Following the publication of the report, opposition leader Carlos Mesa demanded sanctions against those guilty of what he described as "the most scandalous fraud in the democratic era in Bolivia."
The "final report of the OAS confirms the most scandalous electoral fraud in the democratic era in Bolivia, led by a president who violated all the principles of democracy and the Constitution," he said on Twitter.
Mesa, former president and former vice president who was the most voted opposition candidate, said that "this infamy can never be allowed again", demanding sanctions for "the culprits" of electoral fraud.
For his part, the prosecutor Ronald Chávez, who deals with this case, considered the information of the OAS "reliable", so he said that the Public Ministry will base its investigations on it.
Bolivia, immersed in a political crisis since the last elections, is now preparing to hold new ones in which neither Morales nor his vice president, Álvaro García Linera, can participate, according to the agreement to which his party, the MAS, and the Government of Jeanine Áñez – self-proclaimed interim president – has arrived in Congress.