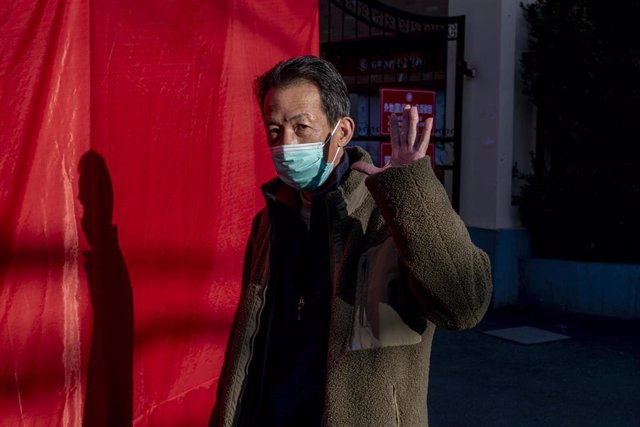 A man with a mask in Shanghai. – Dave Tacon
MADRID, Feb. 20 (EUROPE PRESS) –
The president of South Korea, Moon Jae In, and his Chinese counterpart, Xi Jinping, have reached an agreement on Thursday during a telephone conversation to strengthen cooperation between the two countries in the fight against the outbreak of coronavirus, which has already left 2,118 dead in the Asian giant and more than 75,000 affected worldwide.
The two leaders have also agreed to exchange relevant medical cases and experiences in both countries, as a spokesperson from the Blue House has informed Yonhap news agency.
Xi, meanwhile, has proposed sharing clinical data and coordinating the work of the authorities responsible for overseeing the quarantine. During a conversation of about 30 minutes, Moon has also expressed condolences for the death of Chinese patients and doctors.
Thus, he said he hopes the country can overcome the outbreak, whose epicenter is located in the city of Wuhan, Hubei Province, and has asked for support from those South Korean residents and companies whose headquarters are in China.
Xi has thanked Moon for his support and stressed that he is a "true friend." In this regard, he said he was surprised by the words of Moon, who said that China's suffering was the suffering of South Korea.
The data of deaths due to the outbreak of the new coronavirus already exceed those registered because of the outbreak of SARS or acute respiratory syndrome that was first detected in 2002. In 2003, more than 600 people had died in China because of this virus , while the global figure reached 765 deaths.