Mongolia closes its borders with China and schools as a precaution against the coronavirus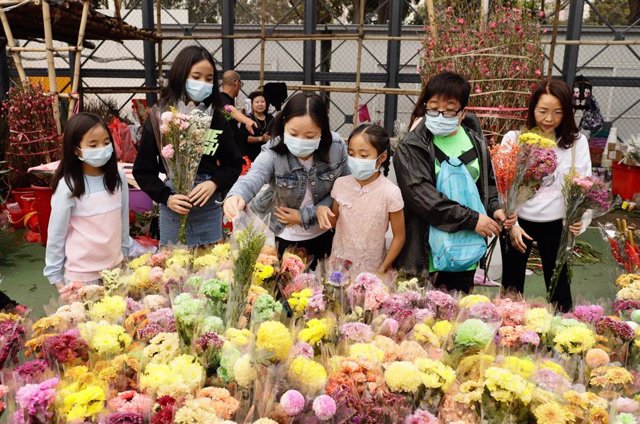 The health authorities have recommended the use of masks, among other hygienic measures, to avoid getting the coronavirus, which already affects all of China and several countries in the world, such as South Korea, Australia, France, or the United States. – Liau Chung-Ren / ZUMA Wire / dpa
BEIJING, Jan. 27 (DPA / EP) –
Mongolia has decided on Sunday to close all its border crossings, as well as schools and other educational centers, as a preventive measure against the spread of the coronavirus virus that originated in China, when the first outbreaks were notified at the end of December 2019 Wuhan City
Schools, kindergartens, as well as Mongolian universities will remain closed all week, as reported by the Mongolian state news agency Montsame.
The State has not yet reported any possible case of coronaviruses within its borders, but the Government has chosen to take these measures due to the high possibility, they said, of being able to be infected through the southern border, in which they limit with China
It was also expected that 31 Mongolian students living in the city of Wuhan, where the virus was first detected, would be repatriated on Monday in a joint effort with the Chinese authorities.
China has confirmed on Monday that there have been an increase of 80, fatalities due to the virus, which has also infected some 2,744.
For its part, South Korea has also confirmed an infected room on Monday within its borders, after it returned from Wuhan on January 20. In addition, the virus has also reached other parts of the Asian continent, such as Japan, where two cases have been registered, or in Hong Kong, Macao and Vietnam.
One has been registered in Taiwan, just like in Singapore. In addition, three cases have been registered in Thailand, but two of them have already been cured, the same number as in Malaysia,
Outside of Asia, three cases were confirmed in France on Friday, the first registered in Europe. The United States has confirmed a fifth case this Sunday, while episodes have also been recorded in Canada and Australia.