Mohamed Tawfiq Allaui, elected prime minister appointed to form a government in Iraq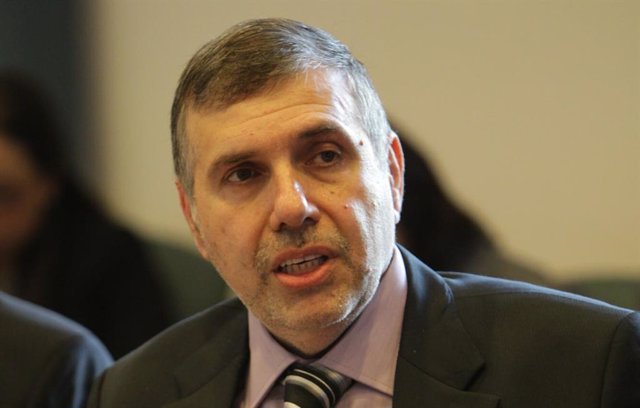 Mohamed Tawfiq Alaui – US CHAMBER OF COMMERCE
MADRID, 1 Feb. –
The former Minister of Communications Mohamed Tawfiq Allaui announced on Saturday that he has been commissioned to form a government in Iraq, as designated prime minister, and thus end the violent political crisis that has left more than 500 dead throughout the country, most for the repression of the security forces.
Allaui has confirmed his appointment through a video posted on social networks, on a day when the ultimatum given by the country's president, Barham Salí, to elect the new acting prime minister expired.
In the video, collected by the DPA agency, Allaui has expressed his intention to fight corruption and set a date for new elections, as well as his commitment to protect protesters who, for months, demand political regeneration in Iraq, and Bring your killers to justice.
The position is currently held by Adil Abdul Mahdi, who submitted his resignation in December but promised to remain in his position until the appointment of a substitute.
Allaui returns to the forefront of politics after serving twice as Minister of Communications under the government of former Prime Minister Nuri al Maliki, first from 2006 to 2007 and after 2010 to 2012. He resigned both times.
The new designated prime minister has warned the Iraqi political blocs that he will resign from his position at the time he perceives that they are trying to impose candidates for the different portfolios and has asked for patience to develop the process of government formation, which should culminate in the maximum term of one month.
Allaui has been appointed prime minister by President Salí after the Iraqi opposition coalition Alianza Fatá, formed mostly by Shiite groups, accused the president of violating the Constitution by imposing an ultimatum to elect the new chief of the Executive.
Alliance Fatá is a block formed mostly by groups related to the Popular Mobilization Forces, the Shiite militias whose deputy head, Abu Mahdi al Muhandis, died earlier this month during the US attack in Baghdad that also ended the life of the general Iranian Qasem Soleimani.
The general was considered the architect of the foreign military policy of the Islamic Republic and a man closely linked to both the militias and the Shiite population and political groups in Iraq.
Faced with such a scenario, Salí decided on Wednesday to launch an ultimatum in which he warned all negotiating parties that, or they immediately specified a prime minister, or he would personally elect a chief executive at the end of this Saturday, as has happened.