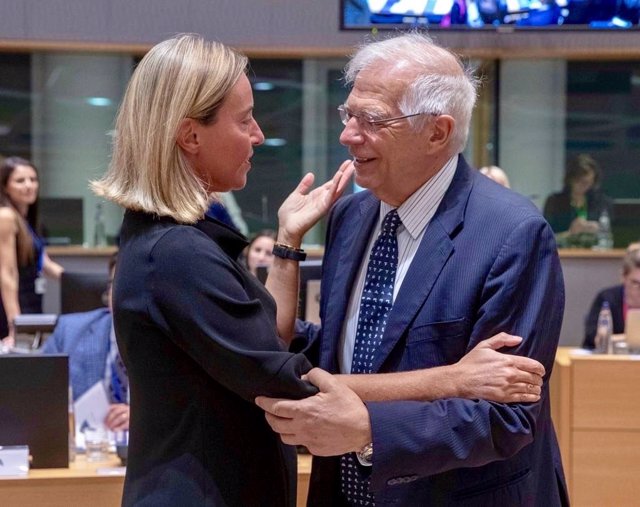 Federica Mogherini and Josep Borrell – FEDERICA MOGHERINI / TWITTER
MADRID, Nov. 30 (EUROPE PRESS) –
The High Representative of Foreign Policy of the European Union, has finished her mandate this Saturday with a message of thanks in favor of multilateralism, Human Rights and for the confidence placed in the European Union by its international partners.
Mogherini ends his term as EU diplomatic leader with a message for multilateralism and human rights
"My mandate reaches the end of five intense years. Thanks to those who have contributed to making the European Union a reliable partner, a pillar of multilateralism and an outrageous defender of Human Rights," he wrote in his Twitter account.
"I leave my position in the good hands of Josep Borrell, to whom I wish all the best," said Mogherini, who has accompanied his message with an image in which he appears conversing amicably with his successor and former acting Spanish Foreign Minister.
Borrell returns to Europe after having also been president of the European Parliament between 2004 and 2007.