Missing RAF man: 'Police probe murder reports'
But Nicola Urquhart accused detectives of not taking the reports seriously enough.
She told Sky News: "We have had various calls suggesting a crime, but when we passed them on to police they took little action to follow them up.
"I spoke to the senior investigating officer two weeks ago and mentioned one call that we alerted them to, but she said she knew nothing about it."
Ms Urquhart said she was frustrated and angry at the response but had been reassured that police were now doing more to pursue the leads.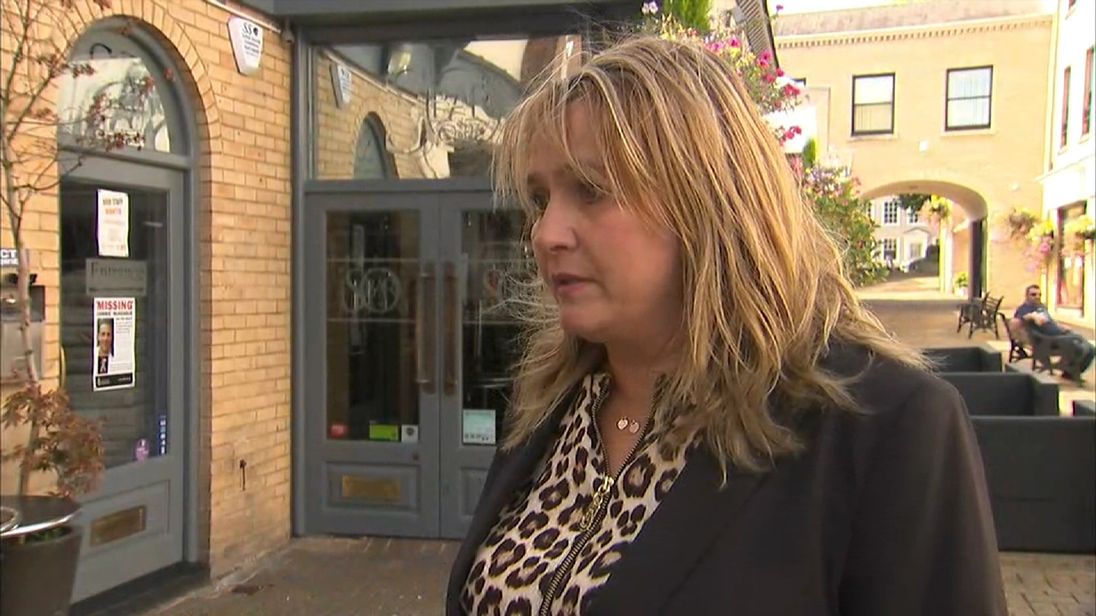 She said she and her supporters had received calls outlining several different scenarios in which her son was attacked and either killed or left for dead. She would not go into detail.
Her 23-year-old son disappeared after a boozy night out with friends 15 months ago in Bury St Edmunds, Suffolk.
CCTV footage showed him separated from his friends, buying food and eating it as he strolled through the town centre before lying down and falling asleep in a shop doorway.
His last known movement, at around 3.24am, was to walk unsteadily towards a row of big rubbish bins where police believe he climbed in and was later carried away in a refuse lorry to a landfill site near Cambridge.
Data from his mobile phone revealed that the handset travelled the route of the refuse lorry before its battery ran out.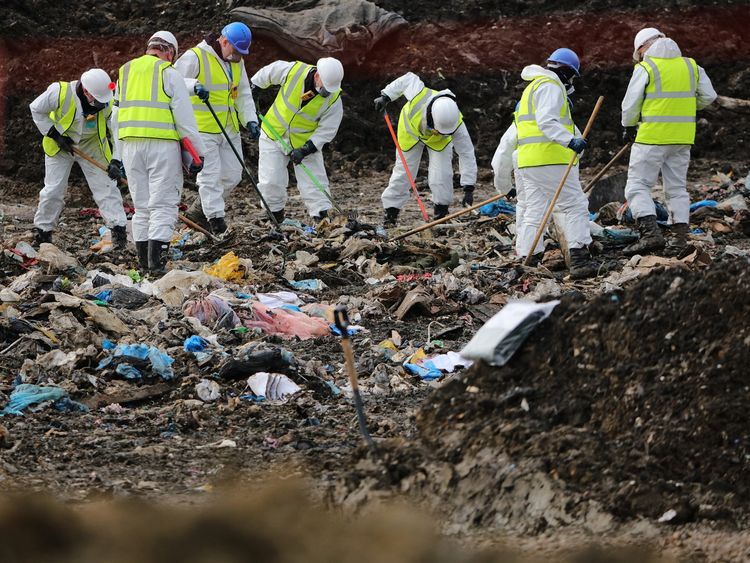 Two long searches of the site at Milton have failed to find any trace of him, though Suffolk Police are convinced that is where he ended up.
Ms Urquhart said: "We don't believe Corrie was ever at the landfill site, but police seemed so set on that theory that they didn't take the crime reports seriously.
"But even if he was in the rubbish bin he would not have climbed in himself, someone must have put him there, again as the result of a crime."
She also said police had not searched all buildings in the area, some of them derelict, which her son could have got into across a roof.
"He was a big climber, it was the sort of thing he often did, especially when he had been drinking and there are several flat roofs he could have reached."
Businessman Colin Davey has doubled a reward to £100,000 to try to persuade anyone with information to come forward.
He said: "I hear things, people call me up with often detailed information and I pass it to the police, but I'm not confident they have done what they should.
"I'm urging anyone who hasn't been contacted by police to call them and tell them what they know."
Former Scotland Yard murder investigator Colin Sutton has studied the case and believes there is a 50-50 chance the airman was attacked.
"I agree the most likely thing is that he was in the rubbish bin, but it would be very unusual for someone to climb in and fall asleep, especially someone who has just been asleep for two hours in a doorway."
More from Corrie McKeague



Police to resume search for missing RAF airman Corrie McKeague at landfill site




Mother of missing RAF gunner Corrie McKeague retraces his final steps




Police release CCTV images in bid to find missing RAF gunner Corrie McKeague




Corrie McKeague: Incinerator waste examined in search for missing airman




Corrie McKeague's mother criticises 'ridiculous' decision to halt search




'No trace' of missing Corrie McKeague as police end landfill search
Suffolk Police said a review of its investigation by East Midlands Police Special Operations Unit had endorsed its conclusion that Mr McKeague had ended up in the waste disposal process.
Superintendent Katie Elliott said: "We are still committed to continuing with the inquiry. There are a number of other theories about what could have happened to Corrie and we are continuing to test the evidence to help us understand what happened to Corrie, which will assist in providing answers to his family."