'Mini Beast from the East' brings fresh snow warnings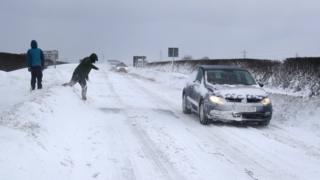 Yellow snow warnings have been issued as a "mini Beast from the East" is expected to hit the UK.
The Met Office said north-eastern Scotland and England could see snow on Friday with the rest of the country hit at the weekend with up to 20cm falling.
Sunday will see "significant snowfall" with a maximum temperature of 1C.
Meteorologists said although it is the same Siberian weather as the "Beast from the East", which caused widespread disruption, it won't last as long.
The first warning for snow and ice comes into force at 15:00 GMT on Friday.
Met Office meteorologist Martin Bowles said the yellow could be upgraded to amber on Sunday but a red warning, as issued during the last "Beast from the East", was "extremely unlikely".
He said: "We don't expect it to be Beast from the East Mark Two – you could call it a mini Beast from the East I suppose, as it is a less severe version of it.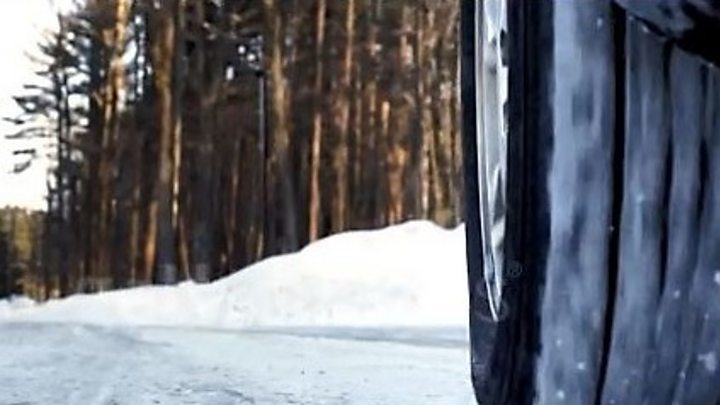 "We don't expect anything like the same impact as a result of it, although there will be some snow about."
He said the bitterly cold blast will be "fairly short lived", with low temperatures still around on Monday before it warms "fairly rapidly" from Tuesday.
---
How bad will it be?
BBC meteorologist Helen Willetts
All this week we have been having milder south westerly weather from the Atlantic.
But that easterly wind is returning bringing much colder drier air across from Siberia and Scandinavia.
By Saturday it will be 8C to 10C colder than at the moment with uncertainty lying in how much snow and where.
Sunday will be the worst day, with Monday warming up again to 5C to 8C.
Although it is the same Siberian weather as the Beast from the East, it won't get quite as cold and certainly won't last nearly as long so there won't be as much time for the snow to build up.
---
The "Beast from the East" caused several days of major disruption across the UK at the end of February and beginning of March.
Problems were exacerbated with the arrival of Storm Emma from Portugal with schools closed and hundreds of motorists stranded around the country.
One couple in Cumbria were snowed in for six days while helicopters were also used to deliver supplies to cut-off villages in the county.
Trains and planes were also cancelled as the snow persisted.
The first red weather warning, meaning a risk to life, was issued for Scotland while Wales had its first such warning since 2013.
A yellow warning means severe weather is forecast for which people should plan ahead.