Millions at risk of flooding as big thaw begins
And with the rising temperatures comes the risk of flooding for millions of people.
With temperatures set to reach as high as 9C (48F) in parts of England, dozens of flood warnings have been put in place for the North East and South West.
The Environment Agency has put 16 warnings in place across England, meaning flooding is expected and people should take immediate action.
There are 35 flood alerts in place across the UK – meaning people should be prepared – including six in Wales, where water levels are set to surge.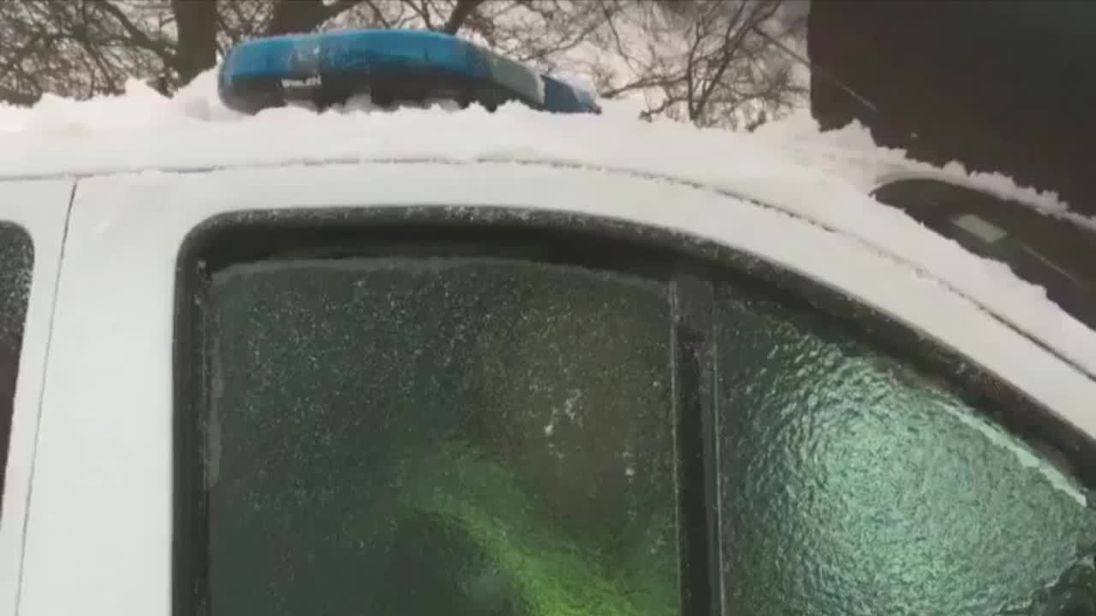 Rain falling on to snow and freezing overnight temperatures could also lead to treacherous driving conditions for many.
Met Office yellow warnings for snow and ice have been extended across much of the UK, with warnings in Scotland lasting late into Monday evening.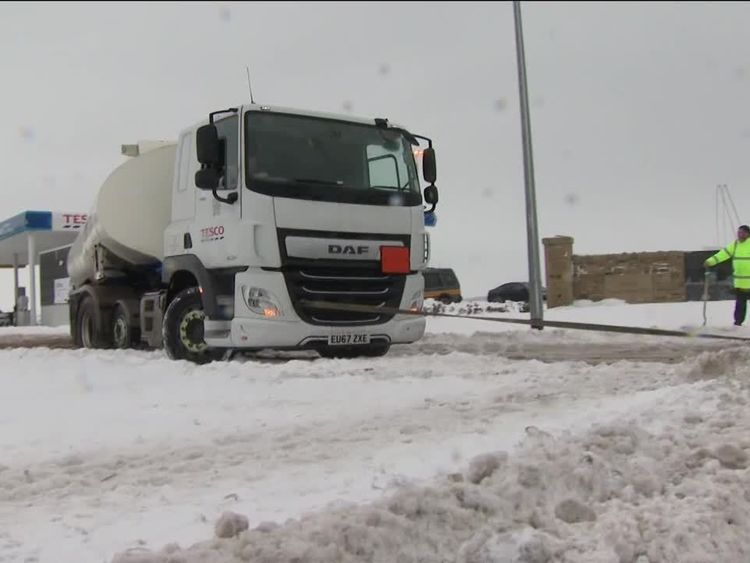 In parts of Scotland and Wales – where the snow is still thick – some towns remain completely cut off by snowdrifts.
An elderly couple and their dogs had to be dug out of a secluded farm house near West Linton by police in Scotland and a mountain rescue team after they became trapped by 12ft snow drifts on Saturday.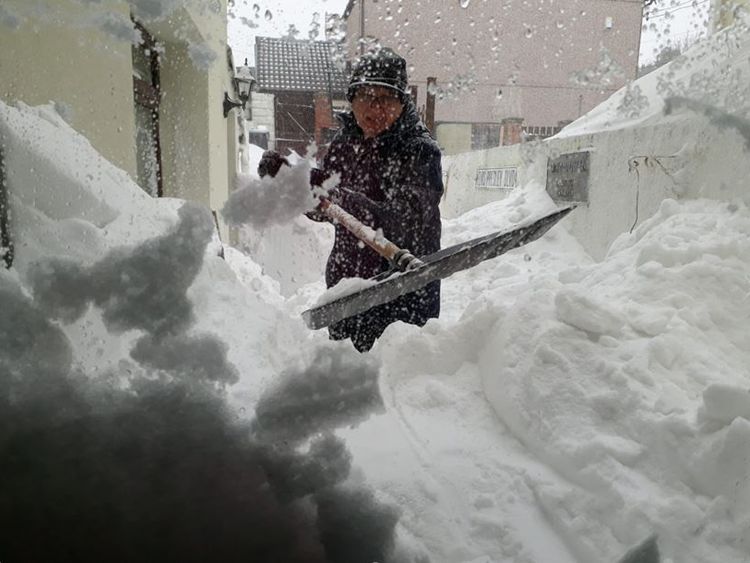 Dozens of wedding guests were unable to get to a wedding in South Wales after becoming stuck in snow in Ebbw Vale.
Dozens of wedding guests miss ceremony due to snow https://t.co/jMoQ4mPEiy

— Adam Arnold (@AdamProducer) March 3, 2018
Groom Darren Elson told Sky News: "A stressful situation has been made 10 times more stressful by the weather."
Many friends that did make the couple's big day had to dig their way out of the snow.
One man in Greater Manchester had a lucky escape after trying to move a tree branch from an 11,000-volt power line. Electricity North West dubbed him "the luckiest man alive".
In Ireland, which still has orange and yellow alerts for snow and ice in places, tens of thousands of homes have been left without water and power.
Some roads remain blocked by up to 8ft (244cm) of snow, and people are being warned to avoid all but essential travel.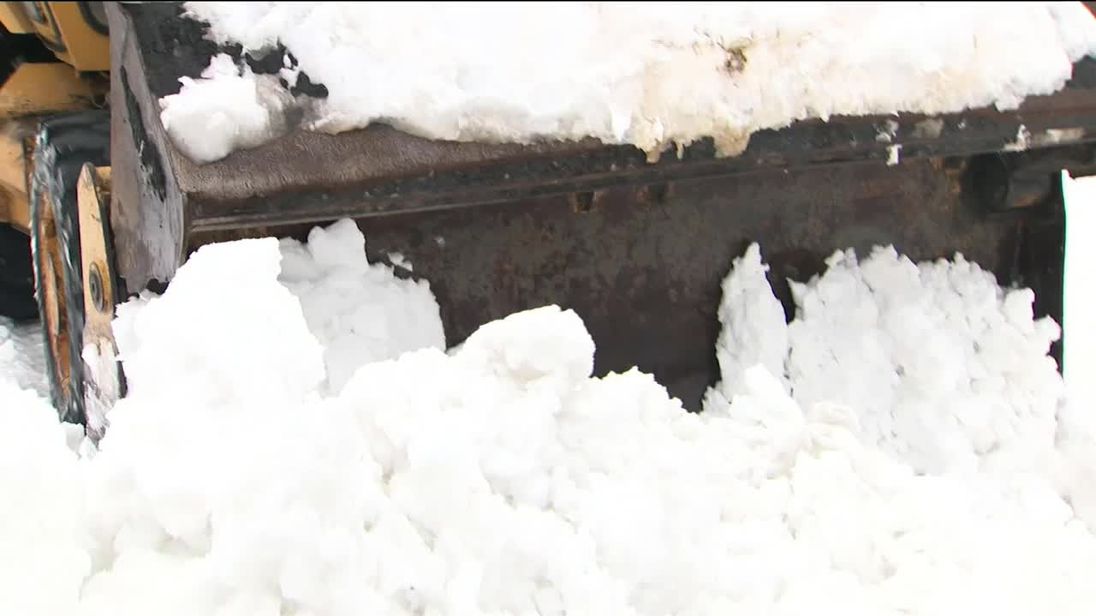 The Irish Coast Guard and the RNLI issued a joint call for people to exercise caution in coastal areas, where high tides and easterly winds could result in flooding and "extreme danger" on exposed piers and coastlines.
Irish Prime Minister Leo Varadkar warned people to continue to take extreme care, saying: "While things are improving, we don't want to lull people into a false sense of security."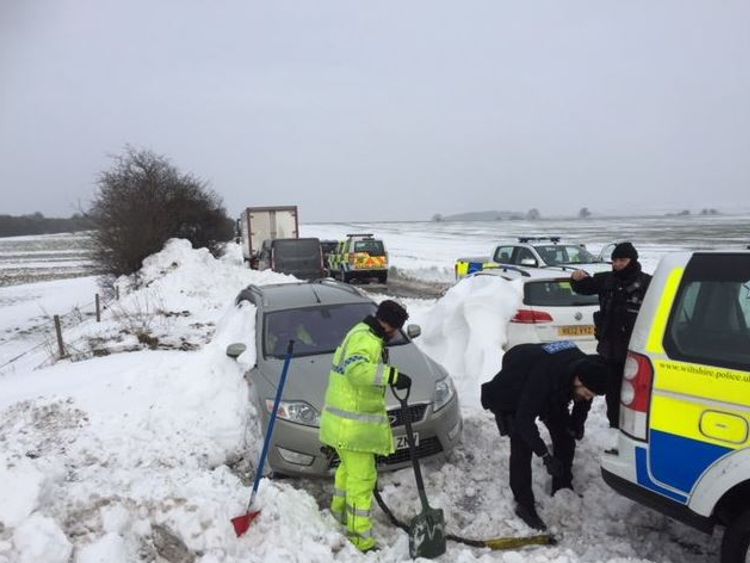 While most airports are now open, a baby hare had a lucky escape when she was pulled from the snow by a member of staff at Dublin Airport.
A video of the leveret being rescued posted on the airport's Twitter feed has now been viewed nearly 70,000 times.
While some roads, including the A66 in Cumbria and County Durham, remain closed due to snow, many rail services are resuming service, albeit with revised timetables.
The train track at Dawlish on the South Devon coast was also forced to close on Saturday due to high tides.
Military help is still in place for affected areas still battling to clear away heavy drifts of snow.
More from Northern Ireland



EU draft Brexit agreement: Key contentious points




Defiant Theresa May rejects EU's plan for Northern Ireland border




Neighbours 'used sledgehammer' in bid to save Northern Ireland fire victims




'No choice' but for UK to impose budget on Northern Ireland, Bradley warns




Brexiteers accused of 'reckless' comments on Northern Ireland peace process




Government to consider 'all options' on Northern Ireland after power-sharing talks collapse
Photos of empty shop shelves across the UK were shared on social media, with supermarkets feeling the effect of cancelled deliveries earlier in the week.
Despite the freezing temperatures and snow-covered ground, brave swimmers still took to the Serpentine Lake in Hyde Park in London for their regular weekend swim.