Miliband vows 'better Brexit fight' if second vote
"If there is a referendum, my goodness it needs to have everyone campaigning," he said. "Of course!
"I tried to campaign last time. I hope I'd campaign more effectively next time."
The former Labour foreign secretary, who quit UK politics in 2014 to become president of the New York-based International Rescue Committee charity, was speaking at the Hay Festival.
Last month he joined fellow Remainers former Lib Dem leader Sir Nick Clegg, and former Tory cabinet minister Nicky Morgan in a controversial joint bid to overturn the Brexit referendum decision.
Speaking to a heavily pro-Remain audience at Hay, Mr Miliband attacked David Cameron for holding the 2016 referendum, Theresa May for her handling of Brexit negotiations and the Labour Party for complacency in allowing the Brexit vote to happen.
He quoted Margaret Thatcher, who had quoted Clement Attlee, in declaring that a referendum was a device used by "dictators and demagogues".
Blaming Mr Cameron for Brexit, he said: "David Cameron was the leading cheerleader for Remain for three months, but spent the previous 20 years attacking the European Union."
On Labour, he said: "Complacency extended to my side of politics. The Tory tragedy was to be obsessed with Europe for 20 years. Labour's tragedy was to take Europe for granted for 20 years."
On Theresa May, he said: "708 days on from the referendum, the government has no policy on trade, regulation or market access."
And he predicted: "I guarantee for at least five years, possibly 10 years, Brexit will be dominating the headlines.
"The negotiations to unscramble the eggs of social, economic, environmental integration with Europe are going to go on for five or 10 years."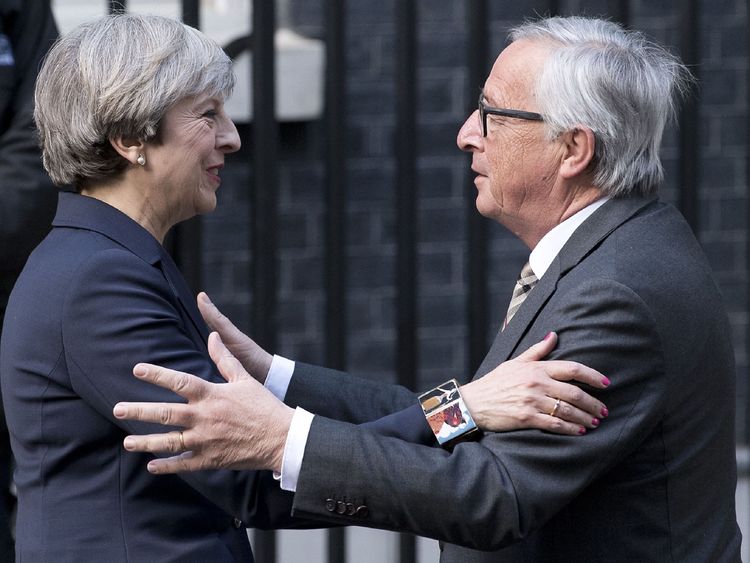 He said the prime minister should have set up a cross-party committee on Brexit immediately after the referendum to get the best deal for the UK.
And on Jeremy Corbyn, he said it was not enough for the Labour leader to stand aside and "let events take their course" and repeated a claim he has made previously that Mr Corbyn "should not be the midwife for a hard Brexit".
But on a possible return to frontline politics in the UK, Mr Miliband – who lost the 2010 Labour leadership election to his brother Ed – was evasive.
He claimed the 17,000 people who work for the organisation he now runs needed to know that he was focussed on doing his job for them.
During a Q&A, Mr Miliband also admitted the 2003 Iraq War was a "great mistake" and attacked the current Labour leadership on anti-Semitism.
The former MP, who is Jewish, said: "It completely grieves me. I never believed I would see the days when anti-Semitism and Labour were in the same sentence, never mind the same headline. My response to that is to stay and fight."
Earlier, at another event at Hay, the political journalist and author Tim Shipman said Mr Corbyn "absolutely, definitely" could become prime minister if Labour boosted turnout among voters under 25 from 57% in the 2017 election to 75% next time.
He also predicted the next Tory leadership election would be between Michael Gove and Sajid Javid and, if he won the support of Jeremy Hunt, Boris Johnson and Ruth Davidson. He said Mr Gove would "probably win".