Migrants from the Central American caravan ask L ó perador Obrador to open the "doors" of Mexico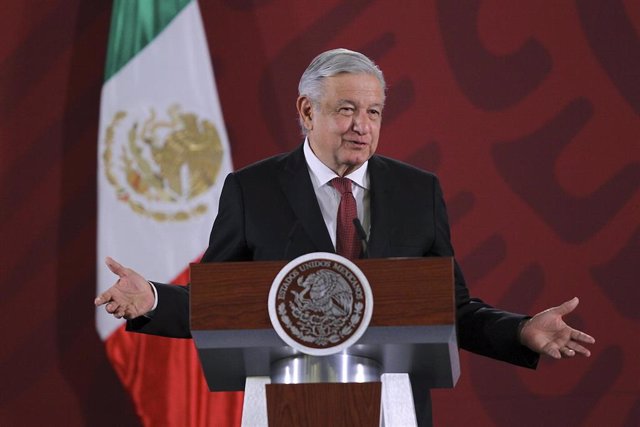 The president of Mexico, Andrés Manuel López Obrador – Isaías Hernández / NOTIMEX / dpa
MADRID, Jan. 20 (EUROPE PRESS) –
Migrants from the new Central American caravan that left Honduras last week and is already on the border of Guatemala with Mexico have written a letter to Mexican President Andrés Manuel López Obrador, asking him to open the "doors" from the country to continue moving towards the United States.
A group of eight migrants from the Central American caravan has crossed the border in recent hours to deliver to the Mexican authorities a letter they have written to López Obrador with the intention of letting them pass, according to the Mexican newspaper 'Milenio'.
"We are asking President Andrés Manuel López Obrador to open the doors for us," said Marvin Zanabria, a Honduran migrant who led the group, in statements collected by the Guatemalan newspaper 'Prensa Libre'.
Migrants have given Los Pinos three hours to answer their request. Until then, they will remain about 200 meters from the international bridge that connects Tecún Umán, in Guatemala, with Ciudad Hidalgo, in Mexico.
In just a few days, hundreds of Hondurans, who have also joined Guatemalans, have crossed the region until they reach the Mexican border, closed and heavily guarded by the National Guard.
Last year there were strong clashes in this same scenario between Central American migrants and security forces. Some, desperate to enter Mexico, threw themselves into the river that serves as a natural border to swim across.
Migrants from the so-called Northern Triangle – El Salvador, Guatemala and Honduras – began to march in groups in October 2018 to protect themselves from the dangers of crossing the region, plagued by criminal organizations.
Then, the Donald Trump Administration came to talk about "invasion" and forced issuing countries and Mexico, a transit country, to sign immigration agreements to strengthen measures against illegal immigration under threat of withdrawing American aid they receive and even of imposing commercial tariffs.