Michel is confident in bringing the positions of the leaders on the budget even though there are "many interests"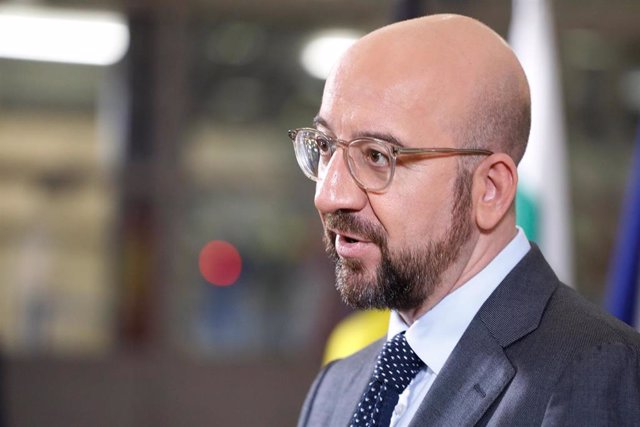 Charles Michel – Dario Pignatelli / EU Council / dpa
BRUSSELS, Feb. 20 (EUROPE PRESS) –
The president of the European Council, Charles Michel, has shown his confidence that European leaders can approach their positions "in the next hours or days" to reach an agreement on the EU budget for the following years although he has acknowledged that there are still "many interests" and "many concerns" that are all "legitimate".
"There are many interests, there are many concerns and all are legitimate. But I am convinced that it is possible to make progress in the next hours or days, I am convinced that everything is on the table to decide," he said in statements to the media hours before the extraordinary summit in which the heads of State and Government of the Twenty-seven intend to agree on the Multiannual Financial Framework (MFF) for the period 2021-2027.
The president of the European Council has assured that during the last weeks he has worked "very hard" with all the leaders to be able to "bring the views" on this matter, in which there are still deep differences between the capitals.
"The last steps are always the most difficult," said the former Belgian Prime Minister, who highlighted the "positive will" of all to "continue negotiating and dialogue" and "provide clarity" in order to finance EU priorities for next years.
Michel has made these statements a few hours before the extraordinary summit of the Twenty-Seven begins and after holding bilateral meetings with the Prime Minister of Sweden, Stefan Lofven, and the Prime Minister of Hungary, Viktor Orbán.
The summit will begin on Thursday with a proposal prepared by the Belgian as a starting point that does not satisfy a large majority of capitals, although for very different reasons. The negotiations could last until Friday and even until Saturday, according to various sources, which do not rule out the possibility of convening a new summit in March to unlock the situation.
The Twenty-seven are broadly divided into two large groups. On the one hand, a fortnight of countries in southern and eastern Europe in which Spain is located and defending a strong endowment for Cohesion Policy, from which the funds received by the regions come out. In addition to the fact that this item is "solid", Pedro Sánchez will ask to maintain the current level of the Common Agricultural Policy (CAP).
However, Cohesion and CAP are precisely the items with the most cuts in Michel's proposal: the cut in cohesion funds would be 12% and that of farmers would grow to 14%, with a 10% decrease in direct aid received by farmers and farmers to complete their income.
In front of the "friends of cohesion," the so-called "four frugal" – the Netherlands, Austria, Denmark and Sweden – advocate for a much smaller budget with significant cuts in traditional policies. The objective, they defend, is to finance new priorities such as the digital transition or the fight against climate change as Cohesion and the CAP lose weight.