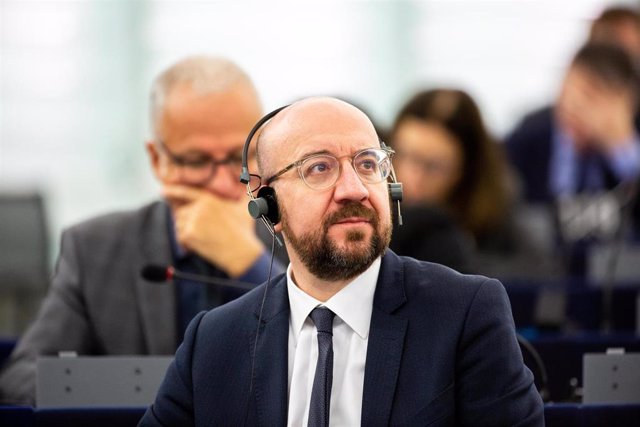 Charles Michel – Philipp von Ditfurth / dpa
BRUSSELS, Jan. 9 (EUROPE PRESS) –
The president of the European Council, Charles Michel, has held a telephone call Thursday with the president of Iran, Hasan Rohani, in which he has defended the need to maintain the nuclear agreement and has asked Tehran not to commit "irreversible acts".
Michel defends before Rohani the importance of maintaining the nuclear agreement and asks to avoid "irreversible acts"
This message arrives after this Sunday Iran announced the end of the restrictions on uranium production and enrichment agreed in the nuclear agreement signed in 2015. "The agreement is an important achievement after ten years of intense international negotiations and remains a important tool for regional stability, "says the Council in a statement.
In his telephone contact, the European president has taken the opportunity to claim the role of EU mediator in the crisis in the region after the US bombing that killed Iranian General Qasem Soleimani and to which Iran responded with ballistic missile attacks against military bases in Iraq, which house US and international coalition troops.
Michel has expressed his desire to reduce tension in the area, highlighting the conciliatory tone of the bloc towards the regional crisis. "The Union is prepared to strengthen its contacts with all parties to deflate tensions," said the Belgian leader, while, according to this statement, Rohani said in the conversation that he will continue working with the EU and recognized his stabilizing role before the tensions that the Middle East lives.
This contact comes before the extraordinary Foreign Affairs Council convened by the EU on Friday to address the crisis in the region. Apart from Iran, the Twenty-eight will put the situation in Libya on the table and analyze community efforts to move to a dialogue solution in the North African country.