MH17 'brought down by Russian military missile'
Detailed analysis of video images has established that the Buk missile that hit the plane came from a Russian-based military unit.
All 298 passengers and crew died when the plane came down over eastern Ukraine on 17 July, 2014.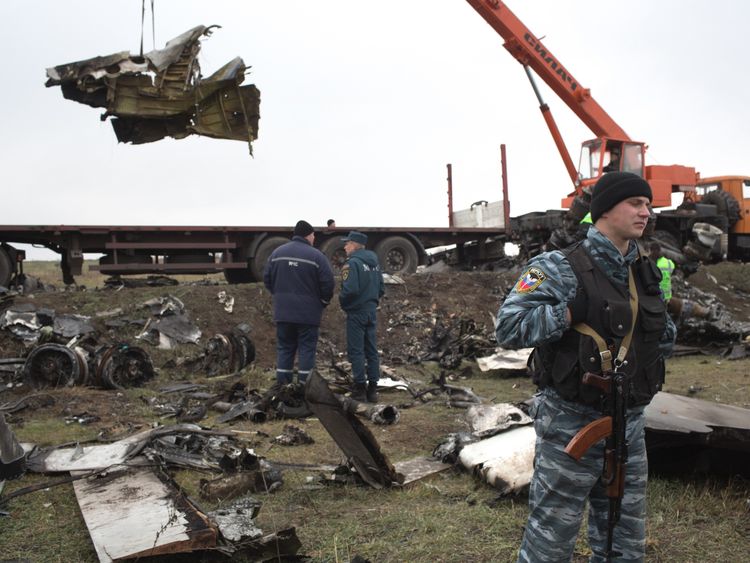 Wilbert Paulissen, of the Dutch National Police, said the missile was from the Russian military's 53rd anti-aircraft missile brigade based in the Russian city of Kursk.
The passenger jet was heading from Amsterdam to Kuala Lumpur, Malaysia, when it was blown out of the sky over eastern Ukraine on July 17, 2014.
"All the vehicles in a convoy carrying the missile were part of the Russian armed forces", Mr Paulissen told a televised news conference.
He was speaking at a presentation of interim results of the long-running investigation into the downing of flight.
Russia has always denied involvement in the downing of the jet.
More to follow …