Mexico reinforces its police device to prevent illegal entry of migrants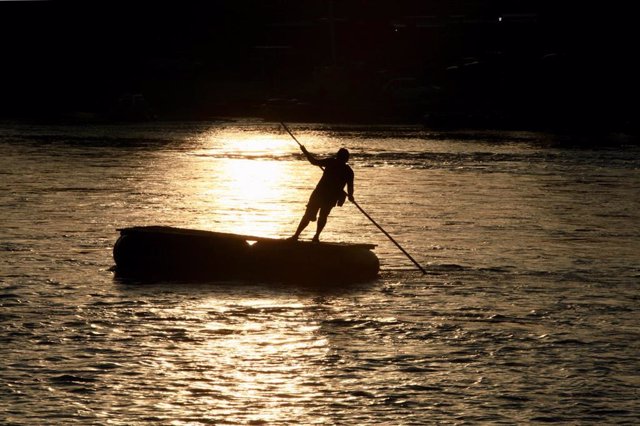 Image of a migrant on the border between Mexico and Guatemala. – Javier Lira / NOTIMEX / dpa – Archive
MADRID, Jan. 19 (EUROPE PRESS) –
The National Guard of Mexico has reinforced this Saturday its device to prevent the illegal entry of migrants from Honduras, before the arrival of citizens to the southern border of the country with Guatemala.
Thus, the Government has announced that with the support of the National Guard various operations are being carried out on the Suchiate, Hondo and Usumacinta rivers to prevent migrants from entering the country illegally, as reported by the local newspaper 'El Sol de Mexico'.
From the Ministry of the Interior (Segob) of Mexico, they have argued that the migration law and regulations on the matter are being applied to those who have requested their entry into Mexico.
For its part, the National Migration Institute (INM) has admitted groups of 20 migrants in the areas located on the border bridge of Ciudad Hidalgo, where they are being informed about their possible income and status.
A new caravan of migrants left Honduras for the United States on Wednesday, despite the restrictive measures and agreements signed by the Donald Trump Administration with the Central American countries and the risks involved in the trip.
The first migrants left from San Pedro Sula, the second city of Honduras, on Monday afternoon and a second group left during the early morning, after having concentrated around the central bus station.
The first group was made up of about 500 people who left for Puerto Cortés with a view to reaching the border with Guatemala, while the second, about 3,000 people, headed around 4:00 on Wednesday.
As in the previous caravans, a phenomenon that began in 2018 and with which migrants sought to travel safer by doing so in large groups, the arguments offered by those who have decided to leave for the United States coincide with the lack of opportunities and insecurity prevailing in the countries of the so-called Northern Triangle – Honduras, El Salvador and Guatemala -.
However, Mexico warned this new caravan of migrants coming from Honduras that it is not "a transit country" and, consequently, "will not give safe passages."