Mexico offers asylum to Evo Morales and welcomes 20 personalities in the diplomatic delegation in La Paz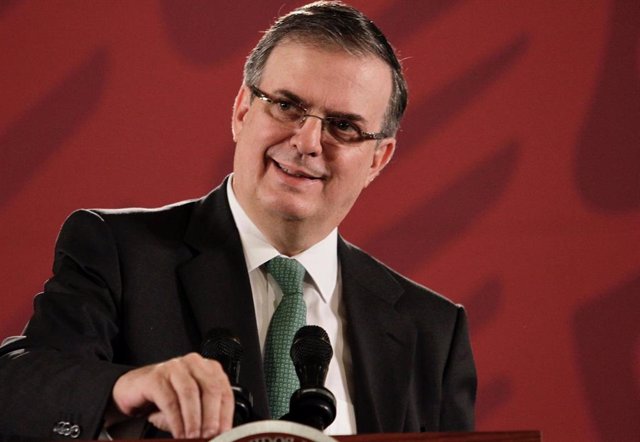 Marcelo Ebrard – Alejandro Guzman H / NOTIMEX / dpa – Archive
MEXICO CITY, Nov. 11 (EUROPE PRESS) –
The Mexican Foreign Secretary, Marcelo Ebrard, has offered asylum to the president of Bolivia, Evo Morales, and has announced that up to 20 political positions related to Morales have been received at the official residence of the Mexican ambassador in La Paz.
"Mexico, in accordance with its tradition of asylum and non-intervention, has received 20 personalities from the Bolivian executive and legislature in the official residence in La Paz. If so, we would also offer asylum to Evo Morales," said Ebrard through from Twitter
Meanwhile, the Mexican president, Andrés Manuel López Obrador, has also explained on Twitter that it will be on Monday when Mexico will know its position "with breadth". "We recognize the responsible attitude of the president of Bolivia, Evo Morales, who preferred to give up exposing his people to violence," said López Obrador.
Mexico, along with Cuba, Venezuela and Argentina have rejected the "coup d'etat" against Evo Morales that has been consummated this Sunday with his resignation after two weeks of mobilization of the opposition and the pronouncement of the Army and the Police after The Organization of American States will denounce serious irregularities in the elections of October 20.