Met Police increases patrols after shootings
Detectives are appealing for witnesses after two boys, aged 15 and 13, were shot in the head on Sunday.
A 39-year-old man arrested on Sunday evening has been released under investigation.
The teenagers were hit by shotgun pellets in Wealdstone High Street, Harrow, northwest London, at about 1.15pm.
The 15-year-old was taken to a central London hospital, where he remains in a non life-threatening condition.
Police were informed four minutes later that a 13-year-old, believed to have been an innocent bystander, had been shot on the same street.
He was to taken to a west London hospital with non-life threatening injuries and has since been discharged.
:: Analysis: Social media is glamorising gang violence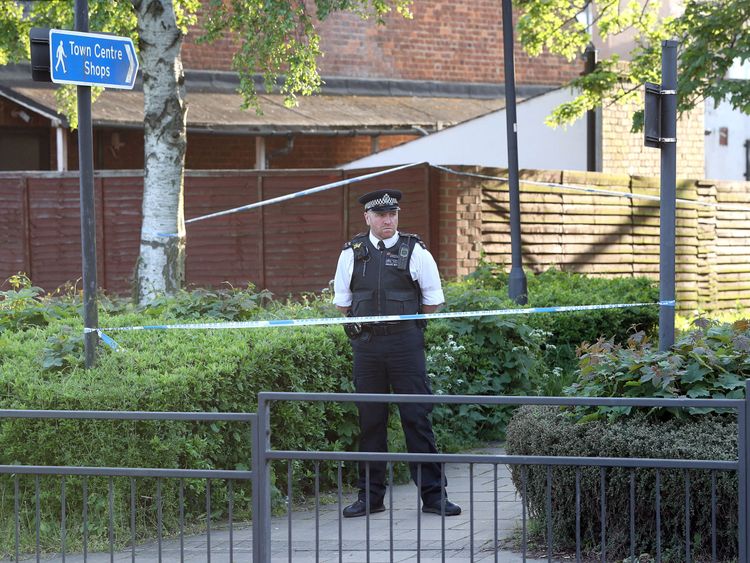 Officers have been made aware of a possible third victim who may have been at the scene with the 15-year-old.
The victim, whose age and gender have not been confirmed, is thought to have suffered an arm injury but left before emergency services arrived.
The teenagers were shot less than 24 hours after Rhyiem Barton, 17, was shot dead on Saturday.
His mother Pretana Morgan paid tribute, saying: "I couldn't have asked for a better son.
"My son was a very handsome boy. He's got so much potential."
Detectives have appealed for witnesses to get in touch following the shooting in Southwark, south London.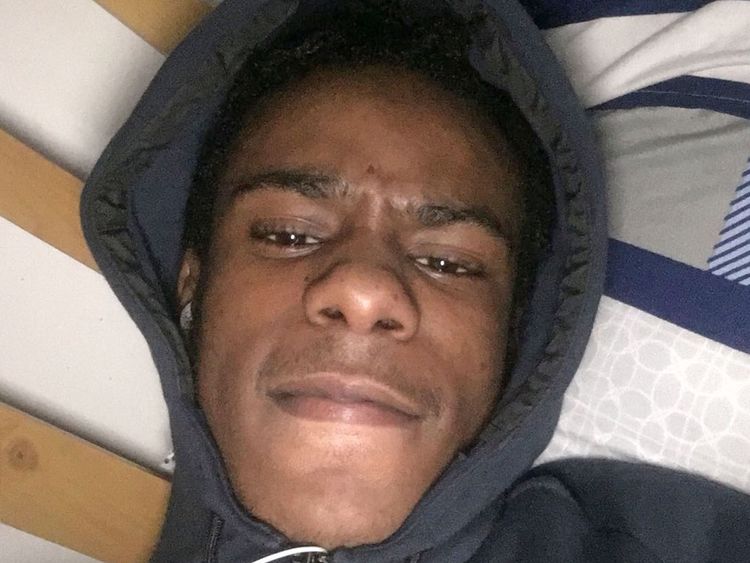 Mr Barton's death follows a string of violent killings across the capital in 2018, with police investigating more than 60 alleged murders.
Official statistics released in April show the number of homicides in London has spiked by more than 44% in the last year.
In another incident during the bank holiday weekend, police were flagged down by a member of the public at about 6.30pm on Sunday after a 22-year-old man suffered gunshot wounds in Lewisham, southeast London.
And in Perivale, northwest London, a 43-year-old was stabbed after a dispute about driving.
Three men aged 22, 27 and 17 were also injured in a "noxious substance" assault following an altercation between two groups in Hackney, east London.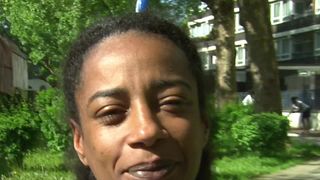 Detective Chief Superintendent Simon Messinger said officers were using search powers to seize knives and to stop weapons being carried in cars.
Extra police officers, supported by armed units, are patrolling the streets in an effort to reduce crime over the bank holiday weekend.
Speaking about the two teenagers who were shot in Harrow, Detective Chief Superintendent Simon Rose said: "It would appear that the first victim was approached by two male suspects, one in possession of a shotgun – and shots were fired, injuring him and an entirely innocent member of the public.
"This was a callous, reckless and brazen act, without any thought by those responsible for the fact that there were families with children and people in the high street enjoying their weekend. This was, quite simply, appalling.
"As a parent myself, I know hearing an incident like this where a child has been shot whilst they have been with there parents will cause alarm. It is senseless and shows an utter disregard for the safety of others.
He added: "As we have already stated, over the bank holiday weekend additional officers are on the streets across the capital, working hard to keep London safe."