Mesa rejects the electoral audit in Bolivia for disregarding its conditions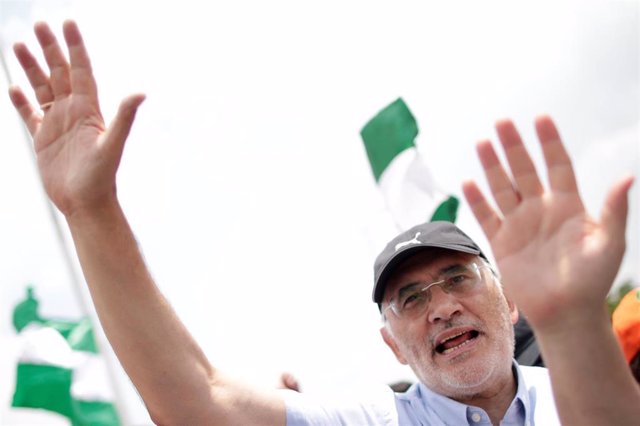 Carlos Mesa – REUTERS / UESLEI MARCELINO
MADRID, Oct. 31 (EUROPE PRESS) –
The main opposition candidate in the last presidential elections of Bolivia, Carlos Mesa, has warned that his position remains "invariable" and, therefore, rejects the audit of the Organization of American States (OAS) endorsed by the Government of Evo Morales, since it considers that the terms have been agreed "unilaterally".
"It has not consulted either the country or our conditions, mainly those of ignoring the results of the calculation made by the (Supreme Electoral Tribunal) TSE and the necessary participation of representatives of civil society in the process," said Mesa, who has read a communiqué from the Citizen Community after the hand extended by the Executive.
The Government has urged Mesa to join this review, which will begin this Thursday and will be binding, to solve the political and social crisis in which the country lives mired after the last elections. According to the TSE, Morales achieved the victory in the first round, but the opposition questions the truthfulness of the data after the sudden interruption of the count.
"The fraud executed by the MAS and its efforts to ignore the popular will have generated a spiral of violence with consequences that could be irreparable," said Mesa. The opposition leader believes that the "spilled blood" in the streets of the country derives from "the ambition without limits" of Morales and his 'number two', Álvaro García Linera.
The opposition leader has insisted that his position is "invariable" and goes through respecting "the popular will expressed at the polls." In this regard, he has considered that it is due to his "more than two million" voters and the movements that "raise the annulment of the elections" and "express their distrust" towards the audit.
"We share their concerns and will maintain coordination mechanisms with all those who fight for respect for the popular vote and democracy, to arrange the best ways out of this political crisis, always seeking to preserve peace and avoiding fratricidal violence," he said.