Merkel says that Argentina must have help from Europe due to its difficult economic situation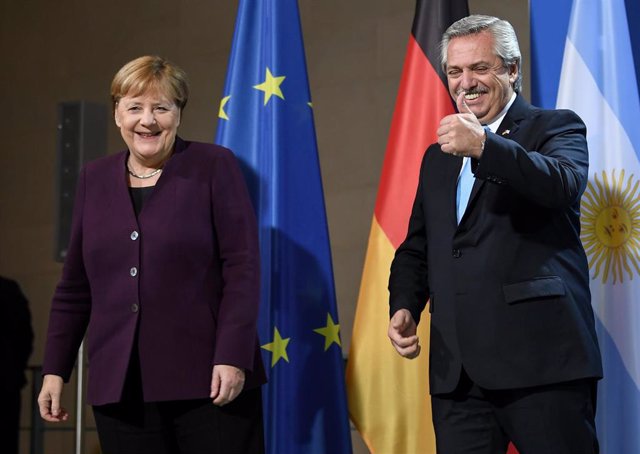 The chancellor of Germany, Angela Merkel, and the president of Argentina, Alberto Fernández. – Britta Pedersen / dpa-Zentralbild /
MADRID, Feb. 4 (EUROPE PRESS) –
German Chancellor Angela Merkel said Monday that Argentina must have help from Europe since "it is not in an easy economic situation."
Merkel has received this Monday in Berlin the president of Argentina, Alberto Fernández, on the occasion of the European tour that the South American leader is doing in recent days.
"We know that Argentina is not in an easy economic situation and that is why it is important that we talk about our economic relations as well and think about how from Germany, from Europe, we can support and help," said Merkel.
The German chancellor thanked Fernandez for his visit and recalled "the bonds of friendship" that unite both countries, "close partners," he said, as both defend "a multilateral order in the world," as reported by Argentine media .
One of the objectives that the Government of Argentina seeks with this meeting is to obtain Merkel's support for its proposal to restructure the payment of the debt, which they will have to present in the next dates to the International Monetary Fund (IMF).
The Argentine president, on the other hand, has said to follow "very closely" the German model, because, he explained, "it has been the engine of the great unity in the European Union".
"We share with Germany our concern for multilateral organizations and relations, where, we believe, the world must meet. We are very committed to those policies," Fernandez said.
Fernández is on a European tour that, after Rome, the Vatican and now Germany, will take him through Spain and France, where he will meet with the President of the Government Pedro Sánchez and Prime Minister Emmanuel Macron, respectively.