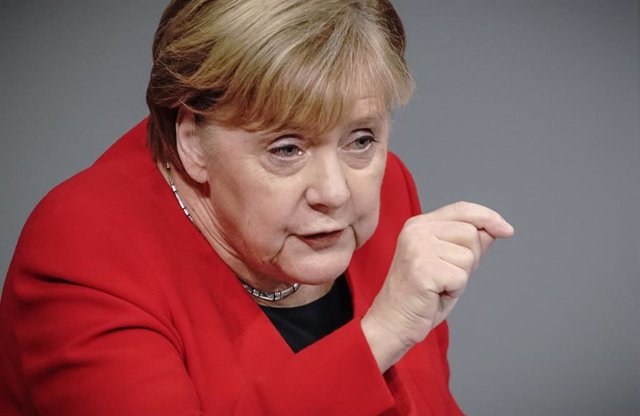 Angela Merkel – Michael Kappeler / dpa
BERLIN, Nov. 27 (DPA / EP) –
German Chancellor Angela Merkel has left this Wednesday in defense of NATO, highlighting her country's commitment to the Alliance and ensuring that she has to assume greater responsibility within it.
"Right now, Europe is unable to defend itself," Merkel said before the German Parliament. Germany has worked for unity within NATO, while at the same time recognizing that Turkey is a difficult partner to be maintained within the Alliance for strategic reasons, he said.
The chancellor has referred to the meaning of NATO during the Cold War as a "bulwark" of freedom and peace, on the eve of the 70th anniversary of the Atlantic Alliance.
Merkel has also paid tribute to "our American friends" for their contribution to NATO and highlighted the contribution the organization has made to stability in the Balkans and Afghanistan.
The words of Merkel, who has already defended on other occasions the importance of NATO, occur after the controversy raised by the statements of the French president, Emmanuel Macron, that the Alliance is in "brain death." NATO heads of state and government will hold a summit next week in London.