Mercedes smashes into basement of luxury flat
The Mercedes-Benz C220 smashed into the apartment block on Lancaster Terrace, central London, shortly after 5.15am on Friday.
The driver did not need hospital treatment and has been arrested on suspicion of drink-driving, police said.
"He has been taken into custody at a southwest London police station," a Scotland Yard spokesman added.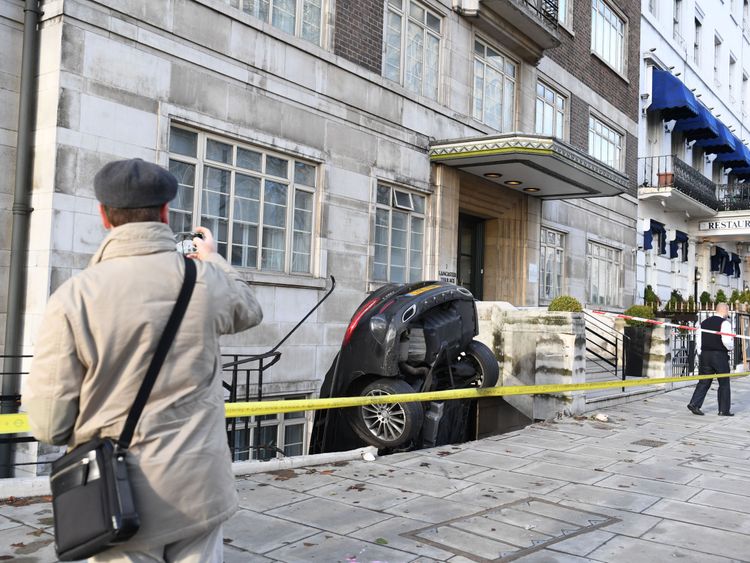 Surprised onlookers near Lancaster Gate station queued to take photographs of the Mercedes after it ended up stuck vertically in the basement.
The manager of the apartment block said she was glad the driver was unharmed.