Meghan's Suits co-stars arrive for the wedding
Ms Markle, who played lawyer Rachel Zane in the hit US TV series, became close to the cast during the seven seasons she spent working on the show.
The first to arrive in the capital was Gabriel Macht, who plays hotshot lawyer Harvey Specter.
The 46-year-old actor uploaded a photo of himself and his wife, Jacinda Barrett, in Hyde Park on his Instagram page.
The pair have been in the UK for the past week – with Barrett also uploading photos of their daughter outside Buckingham Palace.
Patrick J Adams, who plays fellow lawyer Mike Ross in the series, posted a photo with his wife at The Royal Standard of England in Buckinghamshire, which claims to be Britain's oldest pub.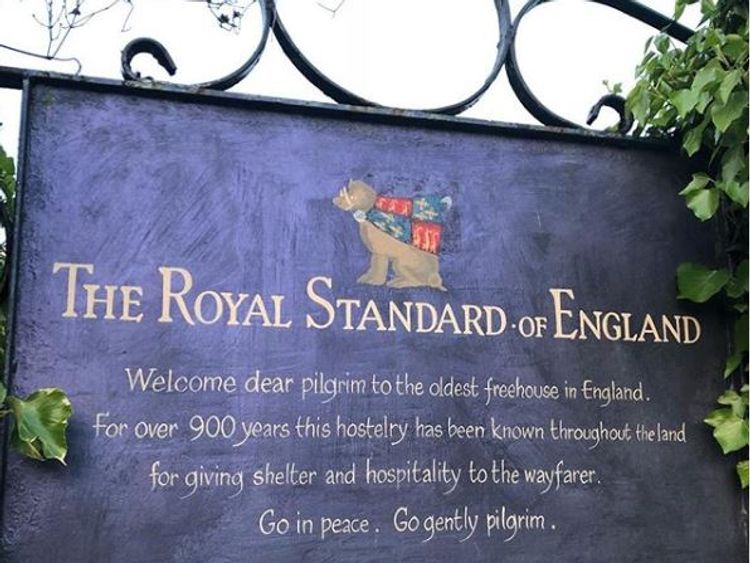 He wrote the pub was "his new favorite bar" to which many of his followers corrected him, saying the establishment was in fact "called a pub" in Britain.
Rick Hoffman, who plays highly strung lawyer Louis Litt, uploaded a short clip on his Instagram page telling his fans he was "heading east for some special event and I'm very excited about that".
He then posted a sunset photo from a plane window, alongside the caption: "Sun up Shade down #touchdownatheathrow."
Sarah Rafferty, who plays secretary Donna Paulsen in the legal drama, has not mentioned the wedding on her Instagram page – however, she has been travelling in Europe, posting family photos from Paris in recent days.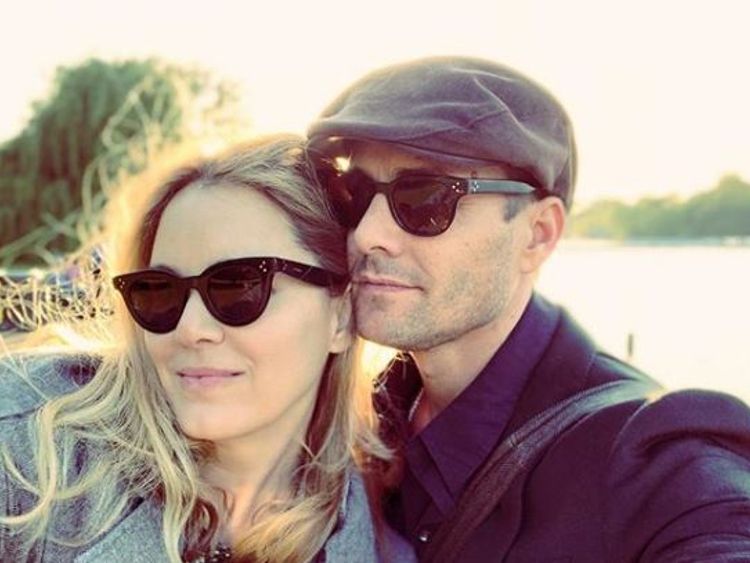 Earlier this week, Rafferty was photographed with her two young daughters and husband outside Buckingham Palace.
Meghan and Sarah became very close during filming in Toronto, with Meghan previously describing Sarah as "not just my Suits sister wife, but my sister".
Other former co-stars and close friends of Meghan, including Abigail Spencer, Gina Torres and Amanda Schull, are also expected to attend.
Meghan began working on the show in 2011, but bowed out at the end of seventh series.
The season finale aired recently, in which fans saw her character Rachel Zane marry Mike Ross.
A post shared by Rick Hoffman (@rickehoffman) on May 15, 2018 at 4:58pm PDT
In the episode, called Good-Bye, the two characters leave their high-powered jobs in New York to move to Seattle, where they will run a firm dealing with class action lawsuits against Fortune 500 companies.
Suits creator Aaron Korsh told Deadline: "I would say it was emotional.
"I remember having a really fun talk with Meghan as we were setting up to shoot the wedding and we were just wrapping up our time together.
"It was in November, during her first joint interview with Harry, that Ms Markle confirmed she would close her acting career."
At the time, Ms Markle had told reporters: "I don't see it as giving anything up, I just see it as a change. It's a new chapter."
Ms Markle's Suits co-stars were among the first to congratulate her following the announcement of her engagement to Harry.