Meghan Markle waxwork revealed by Tussauds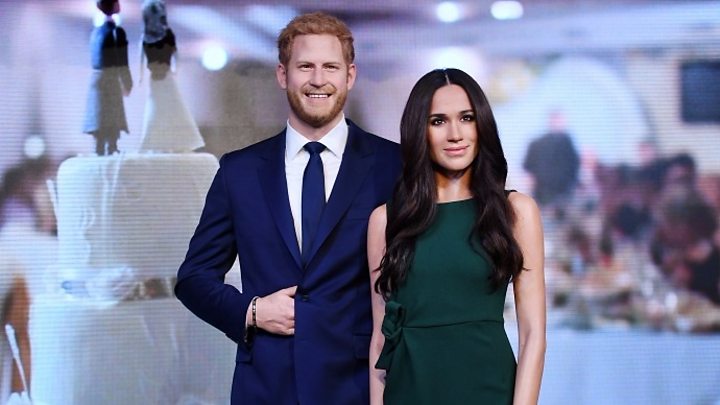 Madame Tussauds has completed its waxwork of soon-to-be royal bride Meghan Markle.
The figure joins the rest of the Royal Family on display at the London attraction and is placed next to a re-styled figure of her groom, Prince Harry.
Ms Markle's figure, wearing a replica of her engagement ring, is dressed in a emerald green dress and beige heels.
The display will open to the public on 19 May – the day of the royal wedding.
Edward Fuller, general manager at Madame Tussauds London, said: "Excitement ahead of the royal wedding is reaching fever pitch and we have been inundated with questions about when people can finally meet 'Their Royal Likenesses'.
"There is a lot of love out there for Meghan and Harry and we're following their lead by inviting the great British public to join the couple in their wedding celebrations here at Madame Tussauds London."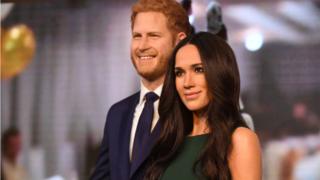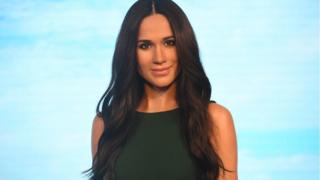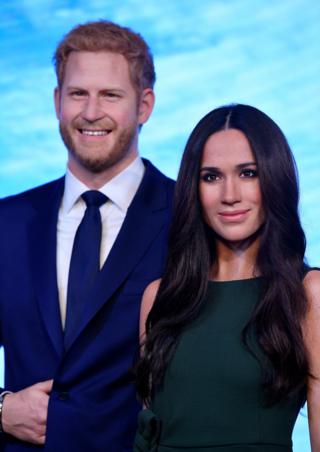 Meanwhile, Legoland's Windsor resort has also created a 39,960-brick Windsor Castle to celebrate the upcoming marriage.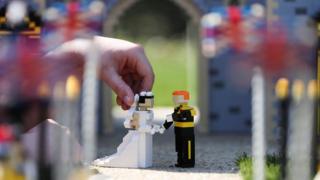 The mini-brick castle took a team of eight model-makers 592 hours to complete, Legoland said.
It will house a 10cm tall, 60-brick Meghan Markle in her wedding dress and veil alongside Prince Harry.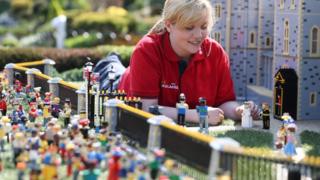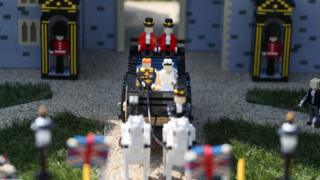 You may also like:
Coverage of the Royal Wedding will be broadcast on BBC One on 19 May.