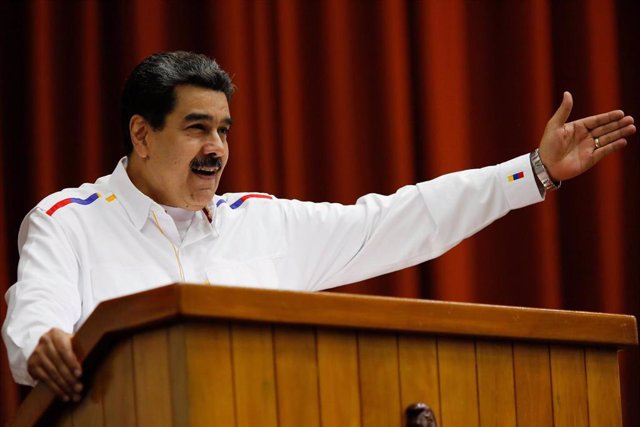 The president of Venezuela, Nicolás Maduro. – VIA REUTERS / HANDOUT.
MADRID, Nov. 30 (EUROPE PRESS) –
The president of Venezuela, Nicolás Maduro, has accused the Government of Colombia and the United States on Friday of causing "armed scuba diving" on the border that both South American nations share.
In that sense, Maduro has asked the Bolivarian National Armed Forces (FANB) to remain on alert for possible "provocative acts on the border", in order to "defend the sovereignty and peace of Venezuela."
"I have first-order information that the Government of Colombia together with the Southern Command of the United States are thinking again of provocative acts on the border," said the president of Venezuela.
According to him, these actions of foreign interference would occur in an attempt by the Government of Iván Duque to divert attention from what is happening in the country, after the last manifestations of the Colombian people against its president and its economic measures.
Maduro, who was at the close of a meeting with the country's railways, has also announced that, on the occasion of the defense of Venezuela, the authorities will arm, "as is legally established" to the workers of the factories of Venezuelan Guiana , "vital zone of the country", as the president has defined.