Martínez and Lacalle Pou move to their headquarters after the closing of the polls in Uruguay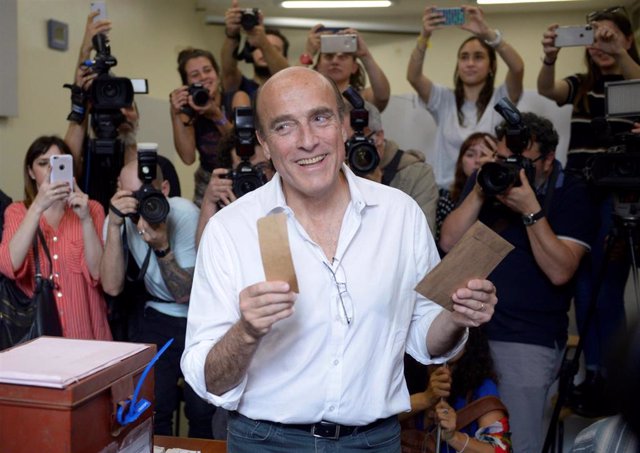 The official candidate in the presidential elections of Uruguay, Daniel Martínez – REUTERS / STRINGER.
MADRID, Oct. 27 (EUROPE PRESS) –
The main candidates for the presidential elections held on Sunday in Uruguay, the official Daniel Martínez and the opposition Luis Lacalle Pou, have moved to their respective headquarters to await the dissemination of the election results there.
"A cabal always has to have one," Martínez said in press statements upon his arrival at the Crystal Tower hotel in Montevideo, questioned about who will win the electoral contest.
For his part, Lacalla Pou, has declared himself "very happy." "I'm fine, waiting. Quiet and peaceful. It was a divine day," said the National Party candidate, according to the Uruguayan newspaper 'El Observador'.
The surveys predict that Martinez will win this Sunday but not with enough advantage, so it would be necessary to hold a second round on November 24 in which Lacalle Pou would face.
In the face of this ballot, the support Lacalle Pou can add from other candidates will be key to defeating Martinez, of the left-wing Frente Amplio coalition, which has ruled the South American nation for 15 years.
The official results will be known at 20.30 (00.30 Spanish peninsular time). So far, the Electoral Court has only revealed that, one hour after the polls closed, the participation was 73 percent.