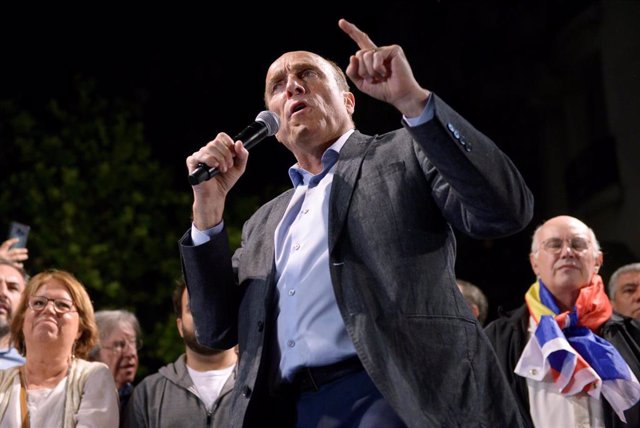 The presidential candidate of the Frente Amplio in Uruguay, Daniel Martínez – REUTERS / ANDRES CUENCA OLAONDO
MADRID, Nov. 25 (EUROPE PRESS) –
The candidate of the Frente Amplio (FA), Daniel Martínez, has assured that, if the victory of his rival is finally confirmed in the presidential elections held on Sunday in Uruguay, the conservative Luis Lacalle Pou will congratulate him "personally".
Mart í nez says that if Lacalle Pou's victory is confirmed he will go á to congratulate him "personally"
"When it is confirmed that he is elected I will go personally to greet him," said Martinez, a bearer of the leftist coalition that has ruled Uruguay for fifteen years, in his official Twitter account.
Martínez has considered that "the right thing is to wait for the results of the Electoral Court", although he has clarified that "whatever it is there will be a dialogue" with Lacalle Pou. "This is what our rich democratic tradition demands," he said.
The official candidate, who won the first round of October 27, and Lacalle Pou, whom all the polls indicated as a clear favorite for the second round on Sunday, are distanced by just 30,000 votes, which currently give the victory to the leader from the center-right.
Martinez has refused to acknowledge defeat, highlighting what he considers an "incredible feat." Lacalle Pou, on the other hand, has not wanted to proclaim victory until the final data is known.