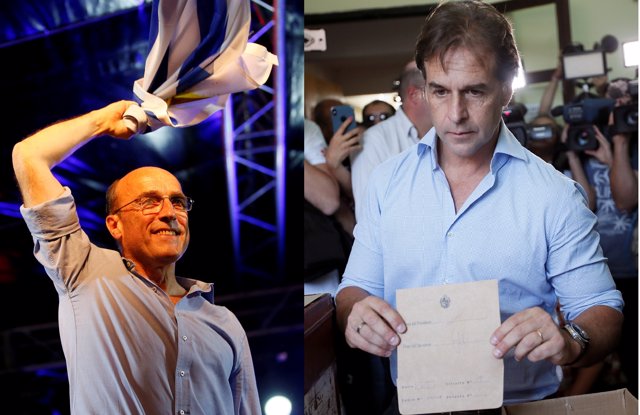 The presidential candidate of the ruling Frente Amplio (center-left) of Uruguay, Daniel Martínez, and his rival of the right-wing National Party center, Luis Lacalle Pou – REUTERS
MADRID, Nov. 24 (EUROPE PRESS) –
The presidential candidate of the ruling Frente Amplio (center-left) of Uruguay, Daniel Martínez, and his rival of the right-wing National Party center, Luis Lacalle Pou, voted this Sunday in the second round of the elections with a message in favor of the preservation of the democratic process and the unity of the Uruguayan people.
I have "the desire that we continue in this democratic process and that the Uruguayan people are united," Martínez said when he arrived at the voting center in the Montevidean neighborhood of Pocitos, where he suffered at around 4 pm – Spanish peninsular time – .
Luis Lacalle Pou, favorite to the final triumph, deposited his ballot at 16.45 in the city of Canelones, in the south of the country.
"There is a superior good that is Uruguay and that is Uruguay that must be built, not with aggression and violence," he said when he left the voting center.