Markings show billionaire couple 'were murdered'
Barry Sherman, 75, who was the chairman of Canada's largest drugs manufacturer Apotex, was found dead with his wife Honey, 70, at their home in Toronto on 15 December.
The city's homicide unit had said that both Mr and Mrs Sherman were strangled to death but did not classify the deaths as homicides.
Officers ruled out murder after the husband and wife were found hanging in their home. According to Canadian media, they believed Mr Sherman killed his wife and hung her before hanging himself.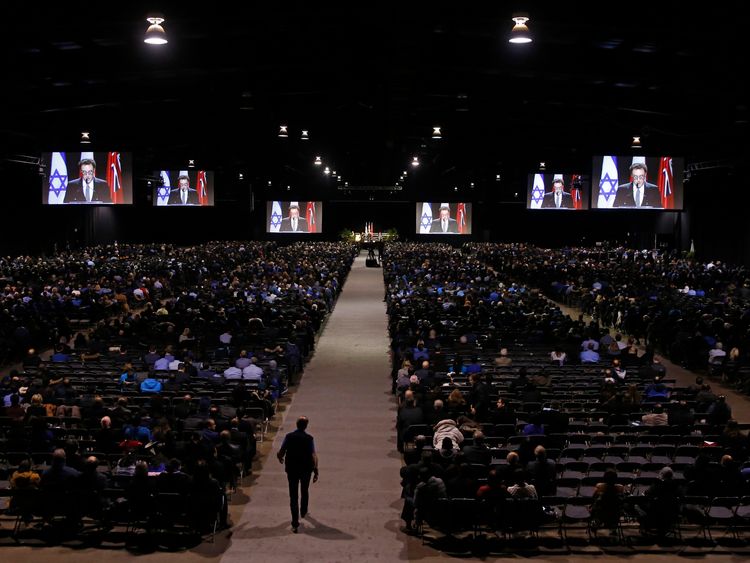 But the couple's four children told the Toronto Star a murder-suicide did not make any sense and hired a lawyer to probe deeper into the deaths.
The lawyer, Brian Greenspan, hired private detectives and asked for another post-mortem examination of the bodies.
The pathologist and detectives – some of whom are former Toronto homicide investigators – reportedly found markings on Mr and Mrs Sherman's wrists.
They said it showed their hands had been tied with a cord or plastic zip tie, despite the pair being found with their hands untied and no sign of ropes or cords nearby.
Toxicology reports showed no signs of abnormal drug use.
The hired team claimed Mr and Mrs Sherman were actually strangled to death with men's leather belts.
The newspaper said sources close to the family had described the deaths as "professional", a "staged homicide" and a "contract killing".
According to the Star, there was no signs of damage, forced entry or evidence of a home invasion at the property.
More from Canada



US weather station colder than the Arctic and Siberia




Fire erupts as two planes collide on Toronto airport tarmac




US braces for coldest night in its history




Moose loose: Animal freed from snow drift




Canadian billionaire couple Barry and Honey Sherman died of 'ligature neck compression'




Family of billionaire couple found dead in mansion basement refute murder-suicide claim
A review by police and the private investigators of CCTV footage taken from nearby homes has not sparked any leads, the newspaper said.
Mr Sherman founded his company, which employs more than 11,000 people, in 1974. He is often credited with revolutionising the drugs industry in Canada.