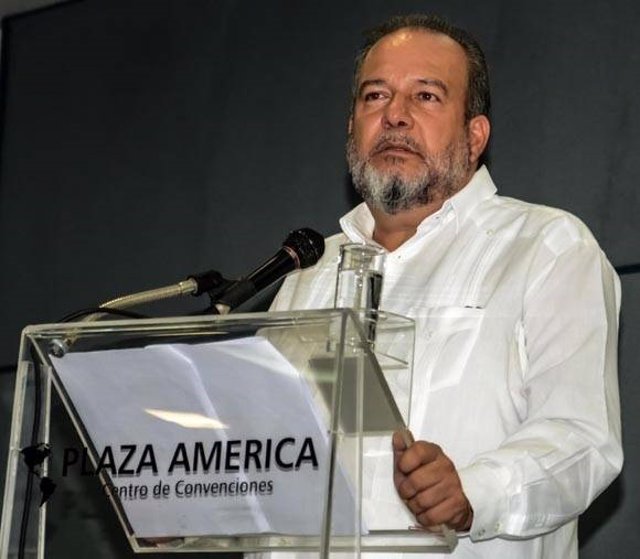 Manuel Marrero Cruz, prime minister of Cuba – CUBADEBATE
MADRID, Dec. 21 (EUROPE PRESS) –
The Cuban National Assembly has elected on Saturday Manuel Marrero Cruz Prime Minister of the Caribbean country, in a historical process by which the figure of Prime Minister is established after decades of presidentialism. Marrero comes from the tourism sector and was even a hotel manager in Varadero.
Marrero has been elected at the proposal of the President of the Republic, Miguel Díaz-Canel, during the fourth regular session corresponding to the IX Legislature of the National Assembly, reports the official portal Cubadebate.
Díaz-Canel has personally presented Marrero's candidacy, approved by the Political Bureau of the Central Committee of the Communist Party of Cuba, and recalled that for almost 17 years he served as Minister of Tourism.
Díaz-Canel explained that Marrero throughout his career and as a cadre "has been characterized by his modesty, honesty, ability to work, political sensitivity and loyalty to the Party and the Revolution."
Marrero Cruz's candidacy received unanimous support from Parliament, meeting in the plenary hall of the Convention Center in Havana.
Marrero, 56, is an architect by profession. He was an investor of tourist facilities in the north of the province of Holguin and later held different positions in the direction of hotels in the eastern provinces and in Varadero.
In 1999 he was appointed first vice president of the Gaviota Tourism Group and a year later he was promoted to president of the said group.
The president stressed that Marrero has led the tourism sector in a prominent way, one of the main lines of the development of the Cuban economy, maintaining close contact with the rest of the Central State Administration agencies, the business system and provincial governments.
Díaz-Canel has also reviewed Marrero's "rich experience" in negotiations with foreign counterparts and participation in international events, demonstrating his firmness and skills for interlocution.