Man dies after vehicle submerged in flood
He was taken to hospital but died later.
It comes after two people were also rescued from the roof of a car after it became submerged in floodwater overnight – but despite further flood warnings Monday could be the hottest day of the year.
A West Midlands hazardous area response team had to swim to the car, with one person taken to hospital "under blue light conditions".
It came as more than a month's worth of rain deluged parts of Birmingham in just one hour on Sunday.
A site at Winterbourne, in the Edgbaston area, recorded 58mm (2.28 inches) of rainfall in one hour, and 81mm (3.1 inches) in a 12-hour period.
The monthly average for the West Midlands in May is 55mm (2.16 inches).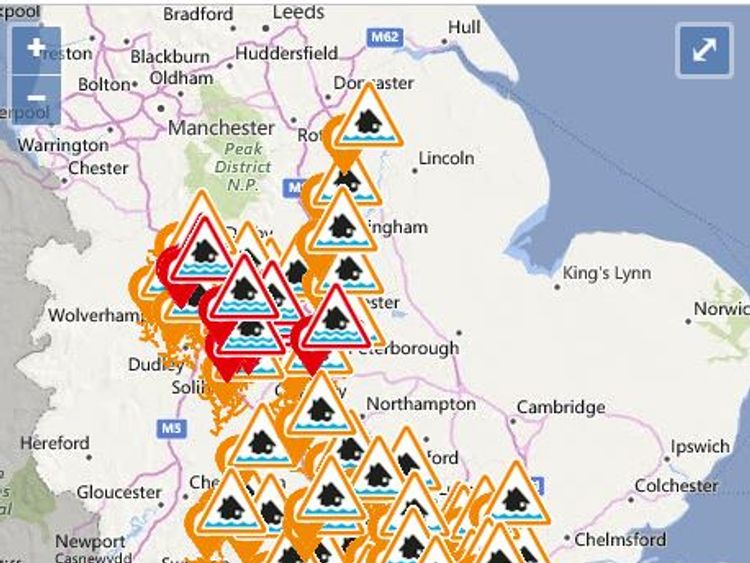 Alexander Walters posted a video on Twitter of three people pushing a car after a road was flooded in Birmingham, and Warwickshire Fire and Rescue Service said it had been "extremely busy" with flooding calls on Sunday evening.
"Due to the inclement weather @SWMFireControl have received over 900 calls with our crews attending over 100 incidents since 16:30hrs," the fire service tweeted on Sunday.
Some 46 "be prepared" flood alerts remain in place, with 10 red "immediate action" flood warnings clustered around the West Midlands.
Families could face treacherous conditions as they return from the long weekend, with forecasters saying more thunder and torrential rain are possible.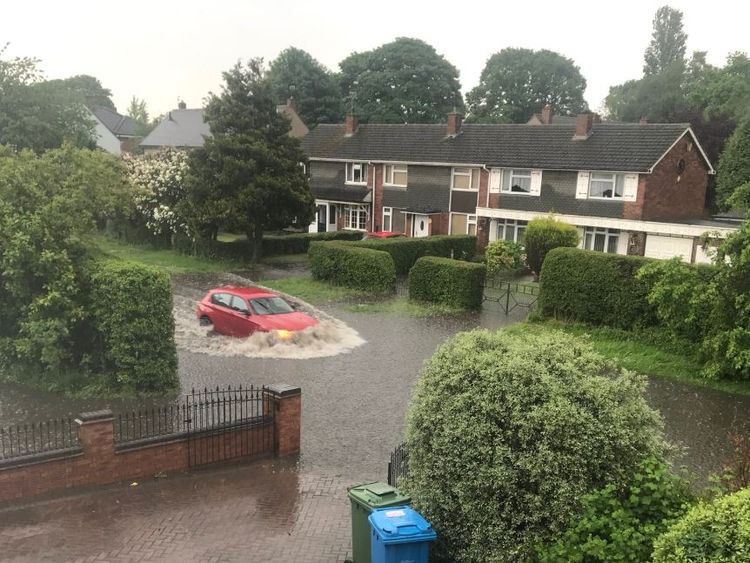 "Although thunderstorms will be hit and miss across central and southern parts of the UK, they will still produce torrential downpours of rain, which could lead to localised flooding," said Sky News weather presenter Nazaneen Ghaffar.
Despite the threat of a downpour, Bank Holiday Monday could see temperatures topping 29C (84.2F) in the South East.
"It all depends how much cloud develops. There's a chance we could see the warmest day of the year," said the Met Office's Craig Snell.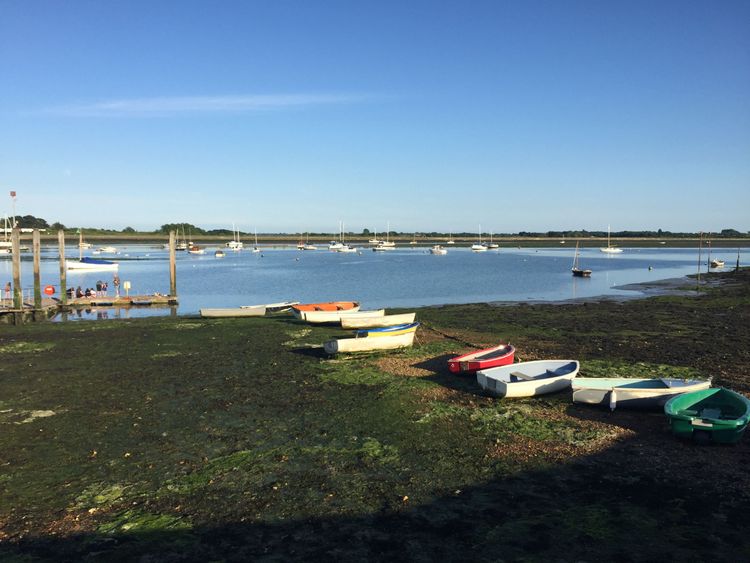 "It will be quite widely into the 20s across many parts of the UK.
"Further thundery downpours might appear in the late afternoon – not everyone will see them but if you do see one they could be quite nasty.
"The areas worst hit on Sunday might escape."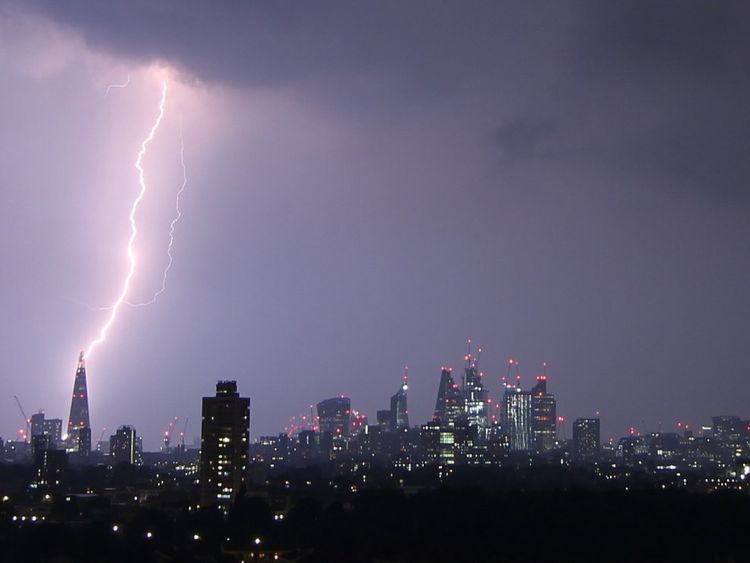 It comes after the UK was struck by lightning more than 60,000 times as the "mother of all thunderstorms" rolled across southern England on Saturday night and Sunday morning.
London Fire Brigade said it had received more than 500 weather-related calls as the warm and humid bank holiday weather broke down into an "utterly intense" storm.
A lightning strike on the aircraft fuelling system at Stansted left planes unable to refuel on Sunday morning, with more than 200 flights delayed, but the schedule appeared to be largely back to normal on Monday.