Man accused of Oscar theft has 13 previous convictions
Terry Bryant was charged with grand theft of property, after footage emerged online of him apparently holding the bronze statuette.
The court in Los Angeles was told he had 13 previous convictions, mainly for theft, between 1994 and 2012.
However he was released from custody without having to pay bail after his rabbi Naomi Levy told judge Deborah Brazil that he was a "sweet gentle man of faith".
His next court appearance will be 28 March. If convicted he faces up to three years in jail.
:: The Shape of Water triumphs at Oscar Awards
Bryant, 47, was confronted by a photographer after the Oscars ceremony who questioned whether he was the rightful owner of the award he was clutching.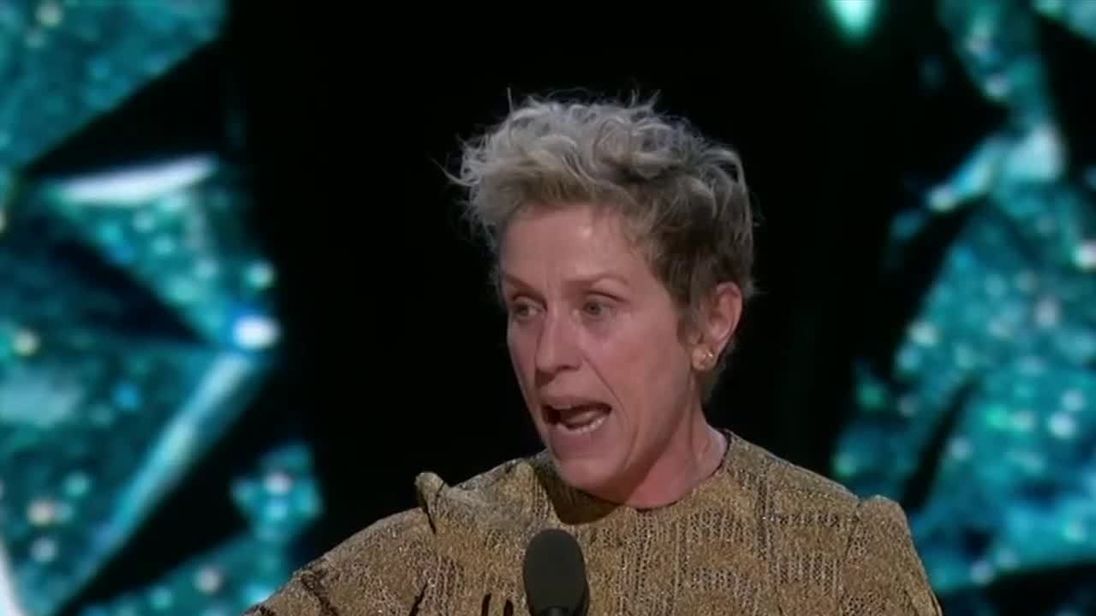 He handed the statuette back without a struggle, police said, before being arrested.
US media reported that McDormand was seen crying outside the party as she abandoned a desperate search for the missing statuette, before leaving with her filmmaker husband Joel Coen.
She received the Oscar for her role playing a vengeful mother in Three Billboards Outside Ebbing, Missouri.
More from Entertainment



Iconic music magazine NME shuts down print operation




Gary Oldman's son Gulliver defends him from domestic abuse claims




'The Rock' praises emergency services after two-year-old daughter taken to hospital




Pregnant Broadway star Ruthie Ann Miles loses daughter in crash




Weinstein Company deal falls through after more debt found




Donald Trump on Oscars: 'We don't have stars anymore – except your President'
Her publicist has said she was "happily reunited" with the award and celebrated with a double cheeseburger from a popular California burger chain.
If convicted, Bryant faces up to three years in jail.