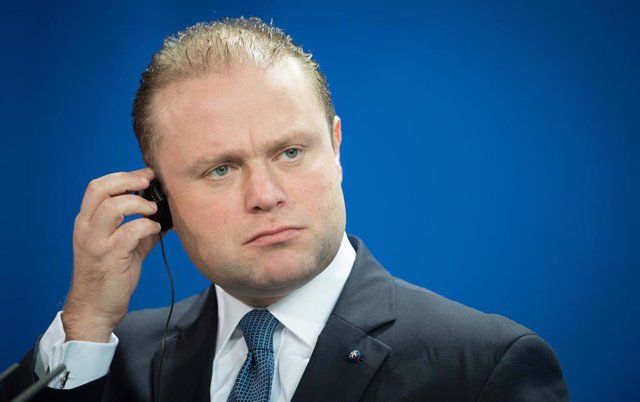 Joseph Muscat – Tim Brakemeier / dpa – Archive
LA VALETA, Dec. 1 (EUROPE PRESS) –
The Prime Minister of Malta, Joseph Muscat, announced this Sunday that he will leave office on January 12, once his formation, the Labor Party, choose a successor. Muscat has been splashed by the investigation into the murder of investigative journalist Daphne Caruana Galizia.
"My time is over," Muscat said in a televised speech in which he stressed that he will also leave the leadership of the Labor Party, according to TVM Maltese television.
In that sense, Muscat has announced that it has begun the efforts for the Labor Party to choose a new leader, a process that should have been completed by January 12. That is why he has informed the President of the Republic, George Vella, of his intentions.
As for the murder of Caruana Galizia, Muscat has said that he has kept his word that would facilitate the resolution of the case, stressed that the investigation is progressing and has insisted that "nobody is above the law."
Muscat has explained that in the last two years he has had to plunge the weight of the decisions he has had to make alone, "but this weight pales before the weight that the family of Daphne Caruana Galizia has had to bear."
"It is not right that a person, with his good and bad things, who contributed to democracy, has been murdered like this (…). Anger and disenchantment are understandable and murder must not be justified in any way, but neither can disorder and violence be justified under the guise of protest, "he has argued.
The prime minister had promised that he would resign if the well-known businessman Yorgen Fenech was finally charged for the attack against the journalist, against whom charges were finally filed this Saturday.
Fenech has implicated Muscat's chief of staff, Keith Schembri, with whom he shared interests in companies based in Panama or Dubai. Schembri was arrested and interrogated to later be released in the absence of elements that would allow him to be held in prison, the police explained.
Caruana Galizia, one of Malta's best-known investigative journalists, died on October 16, 2017, from the explosion of an explosive device placed in her car. Three men are awaiting trial for having placed the bomb in the vehicle.
A Reuters investigation revealed in 2018 that Fenech was the owner of a secret company called 17 Black, which is mentioned as a vehicle to finance Panama's secret companies that are owned by Schembri and Mizzi. It is unknown if the funds finally changed hands, although Schembri and Mizzi have repeatedly denied committing irregularities.
Caruana Galizia reported several cases of corruption allegedly involving members of the Government led by Muscat, including Schembri. The journalist mentioned the company 17 Black in an article on her blog before she was killed, but said she did not know who was controlling the firm.