Major eruption of Hawaii's Kilauea is 'imminent'
The US Geological Survey has raised the alert for the volcano from orange to red, meaning a "major volcanic eruption is imminent, under way, or suspected with hazardous activity both on the ground and in the air".
The volcano on Big Island is one of the world's most active but its activity level has increased substantially over the past 12 days.
Hawaiian Volcano Observatory deputy scientist in charge Steve Brantley said: "We're observing more or less continuous emission of ash now with intermittent, more energetic ash bursts or plumes."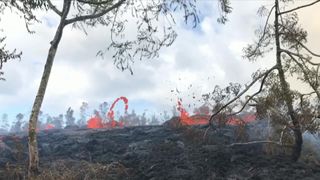 A 20th fissure opened on the volcano's sideearlier in the week, the 300m-long crack releasing more lava and gas, and sending a plume of ash and smoke as high as 12,000ft.
There were reports of ash and vog (volcanic air pollution) falling as far as 18 miles downwind, the USGS said.
In a warning notice they added: "Ash emission from the Kilauea summit vent will likely be variable with periods of increased and decreased intensity depending on the occurrence of rockfalls into the vent and other changes within the vent.
"At any time, activity may become more explosive, increasing the intensity of ash production and producing ballistic projectiles near the vent."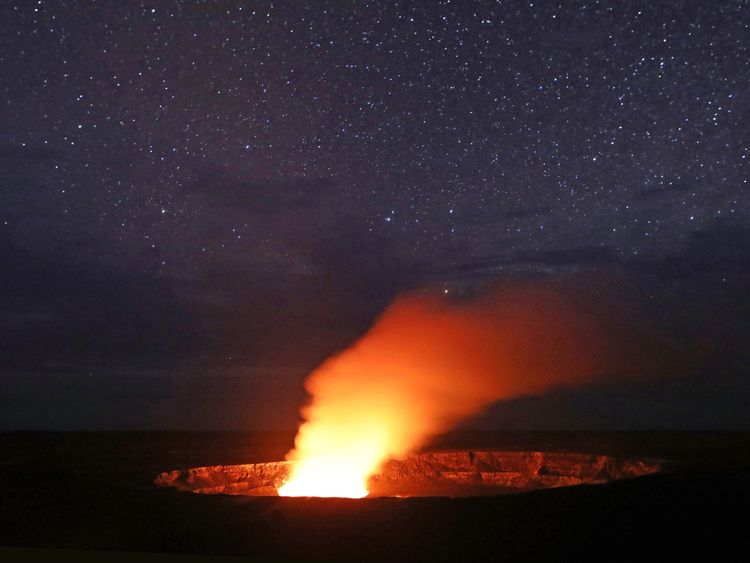 There have been no reports of major injuries or death but 2,000 residents of the Leilani Estates in the Puna district were ordered to leave their homes after the fissures first appeared.
Dozens of homes and swathes of farmland in that area have been destroyed.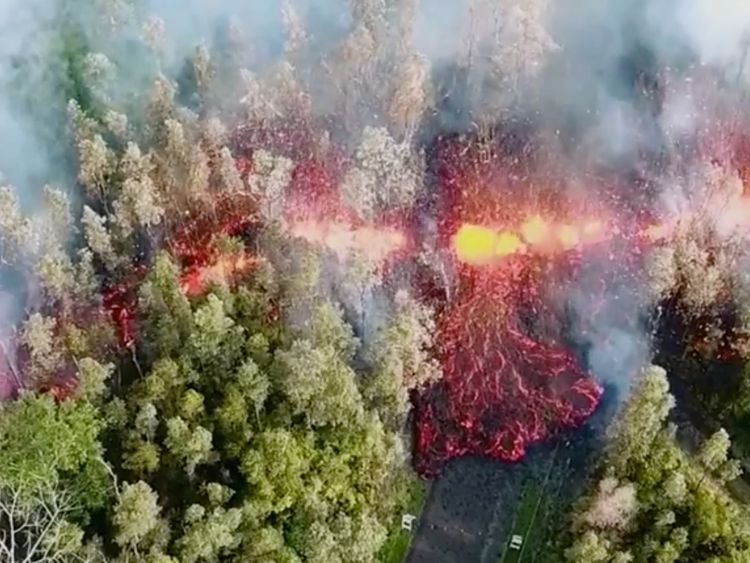 Leilani Estates residents got a text message on Friday warning they would have hardly any time to escape in the event of future eruptions.
Roann Okomura, an official at one of the evacuation shelters, had said: "We are telling people to plan for the worst.
"They should have a plan A, a plan B and a plan C."
There are also widespread fears that thousands of residents along the volcano's eastern flank could have their escape routes cut off by lava flows.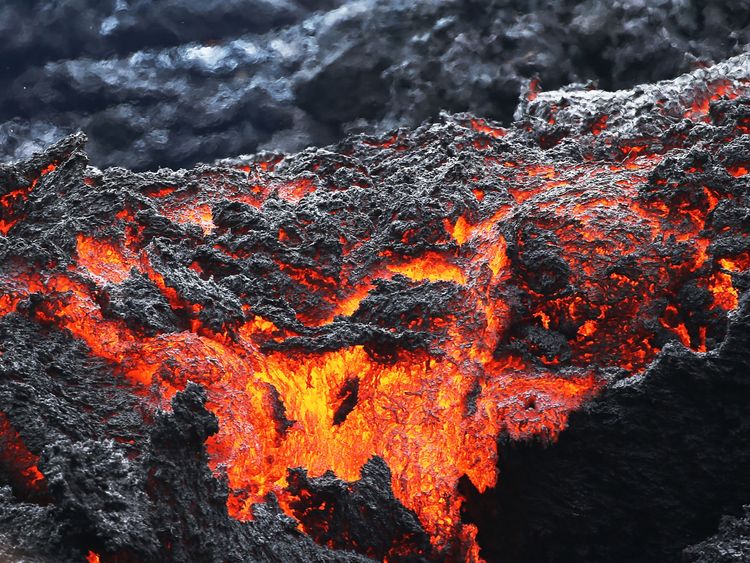 Meanwhile, officials sent text messages to the island's residents warning that the ash spewing from the volcano, bringing dangerous level of sulphur dioxide gas, could cause eye irritation and breathing problems.
The National Weather Service warned: "Persons with respiratory illnesses should remain indoors to avoid inhaling the ash particles and all persons outside should cover their mouth and nose with a mask or cloth."
More from Hawaii



New fissure spews rock and lava from Hawaii volcano




Super-hot lava threat for Hawaii as Trump declares disaster




Kilauea volcano in Hawaii building up to massive eruption, say scientists




Lava spills into streets after volcano eruption




Fresh earthquakes as Hawaii's Kilauea continues to erupt




Hawaii missile gaffe worker: 'I was 100% sure it was real'
US President Donald Trump declared a disaster on Friday following a request from Hawaii's governor, David Ige.
The move frees up money for emergency repairs to infrastructure such as roads and water supplies, as well as paying for geologists and extra security.