Maduro warns TIAR countries: "Nobody gets in Venezuela"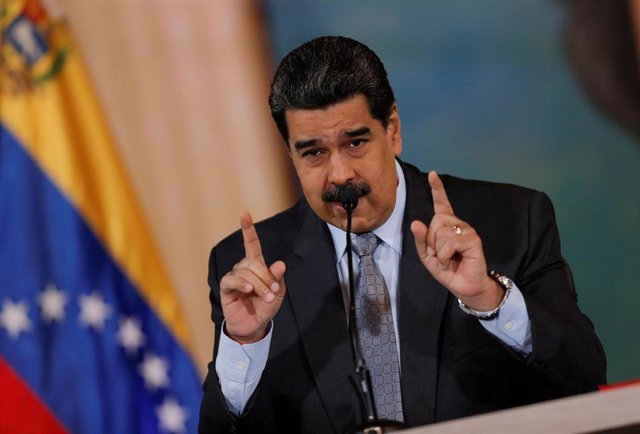 The President of Venezuela, Nicolás Maduro – REUTERS / MANAURE QUINTERO – Archive
MADRID, Dec. 5 (EUROPE PRESS) –
The president of Venezuela, Nicolás Maduro, has downplayed the decision of the countries of the Inter-American Reciprocal Assistance Treaty (TIAR) – a regional defense agreement – to adopt sanctions against him and his collaborators, while launching a warning: "No one gets into Venezuela".
Maduro has described as "failure" the meeting that the foreign ministers of the TIAR held on Tuesday in Bogotá. "With Venezuela nobody gets in. They have not been able to and, with the TIAR or without the TIAR, they will not be able to," he said in a national network – speech of forced live broadcast – on Wednesday, collected by 'El Universal' .
The 'number two' of the PSUV ruler, Diosdado Cabello, has been equally confident. "They can say that they will invade Venezuela if they want, and they are likely to enter, but here we are going to give them one of the greatest lessons in the world," he said.
Venezuelan Foreign Minister Jorge Arreaza has already criticized the measure, accusing "Washington and its satellite countries" of using "an instrument of war" against Venezuela. While they suffer from a crisis of governance, popular anti-neoliberal rebellions and their imaginary paragovernment crumbles in Venezuela … They create useless lists, he said on Twitter.
The TIAR foreign ministers agreed to apply sanctions against a total of 29 Venezuelan leaders, including Maduro and his wife, Cilia Flores, as well as Cabello, Arreaza and Defense Minister Vladimir Padrino.
Last September, twelve member states of the TIAR – Argentina, Brazil, Chile, Colombia, El Salvador, the United States, Guatemala, Haiti, Honduras, Paraguay and the Dominican Republic, as well as Venezuela, represented by the emissaries of Guaidó – agreed convene its consultation body to address the Venezuelan crisis.
The TIAR, baptized as the Rio Treaty, contains a collective defense clause that would allow the other signatory countries to act in the event of an aggression against one of them.
The Government of the then President Hugo Chávez ordered in 2012 the withdrawal of Venezuela from the TIAR – at the same time as Ecuador, Bolivia and Nicaragua -, but the National Assembly led by Juan Guaidó, self-proclaimed "president in charge", ordered the reinstatement in July from the country to the treaty.