Maduro recalls the "sad episode" of the US invasion of Panama. and warns that "it will not be repeated" jam "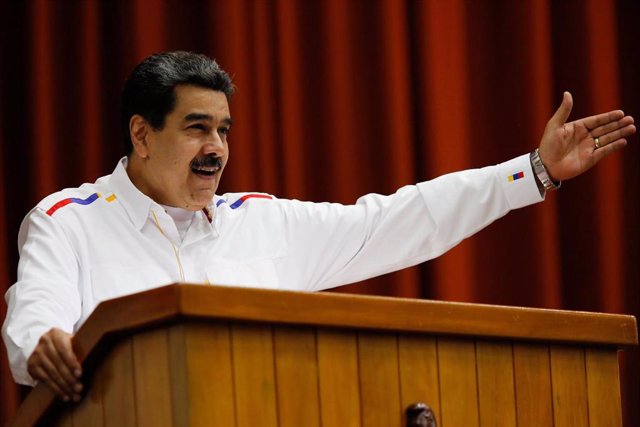 Nicolás Maduro – VIA REUTERS / HANDOUT. – Archive
MADRID, Dec. 21 (EUROPE PRESS) –
The president of Venezuela, Nicolás Maduro, recalled the 30th anniversary of the US invasion of Panama, "a sad historical episode," and warned that "the action will never be repeated," in reference to speculation about a possible military intervention against Maduro.
"30 years ago, the invasion of the United States to Panama occurred, a massacre that cost the lives of several hundred Panamanians and left irreparable wounds to this sister nation. We remember this tragedy as a sad episode in history that will never be repeated." , has published Maduro on Twitter.
In Panama, the president, Laurentino Cortizo, has declared December 20 as a day of national mourning in honor of Panamanians who were victims of the invasion of the United States, reports the Venezuelan news agency AVN.
The Panamanian Government also plans to carry out various commemorative events. Likewise, the Commission December 20, created to investigate and document the fatalities of the invasion, will carry out in January the exhumation of a mass grave in the Garden of Peace cemetery in the capital of the country, to identify the fallen in that event.