Maduro orders to raise the levels of "vigilance and combat capability" to all Venezuelan military units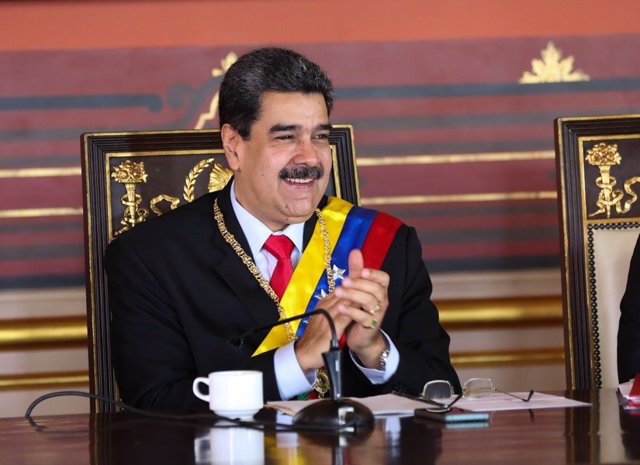 Nicolás Maduro – VENEZUELA PRESIDENTIAL PRESS
He accuses Colombia of wanting to "dismantle" the Venezuelan Air Force
MADRID, Dec. 29 (EUROPE PRESS) –
The president of Venezuela, Nicolás Maduro, announced this Saturday that he has ordered to raise the levels of "assurance, vigilance and combat capacity" to all the military units of the country.
"I ordered to raise the levels of assurance, vigilance and combat capacity of the country's military units," Maduro said during the year-end congratulation message from the Bolivarian National Armed Forces (FANB).
Likewise, Maduro has ordered the Commander of the Comprehensive Aerospace Defense Command (CODAI) of Venezuela, Juan Teixeira Dias, "to reinforce all security and air defense systems" with the objective of "guaranteeing their protection and maximum operational readiness".
On the other hand, the Venezuelan president has accused Colombia of trying to "dismantle" the Venezuelan Air Force, while charging against the president of Colombia, Iván Duque.
"From the Palacio de Nariño they have created destabilizing plans against Venezuela," he said. "Venezuela does not tolerate terrorism, it fights terrorism in all its forms," ​​Maduro has warned.
He has also accused Peru of being an "accomplice" in the attack on a military barracks in southern Venezuela, in which a soldier died.
Specifically, according to Venezuelan authorities, "a group of armed terrorists" attacked the military headquarters in Luepa at dawn on Sunday and stole 120 assault rifles and 9 rocket launchers.
"From Peru they enter Colombia and also receive support in Brazil. It is a coup strategy of triangulation of governments of the Lima cartel to produce violence, death and political destabilization in Venezuela," said Venezuelan Foreign Minister Jorge Arreaza on Twitter.