Maduro moves the idea of ​​creating a group of countries to help the dialogue to Spain and other "friendly governments"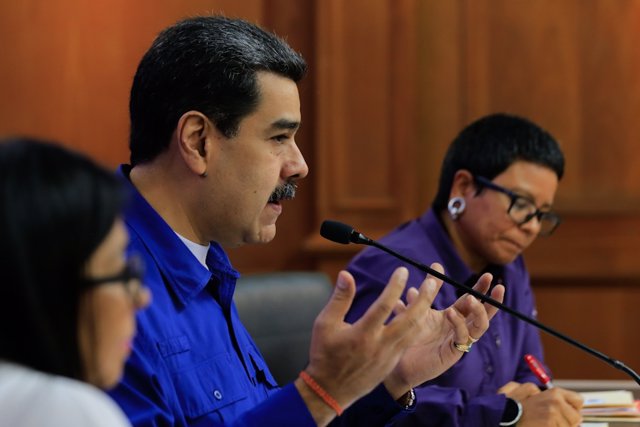 The President of Venezuela, Nicolás Maduro – PRESIDENCIA VENEZUELA
MADRID, Feb. 14 (EUROPE PRESS) –
The president of Venezuela, Nicolás Maduro, has revealed on Friday that he has contacted Spain and other "friendly governments" to transfer his proposal to create a group of "friendly countries" that is responsible for promoting dialogue in the Caribbean nation .
"It is public and notorious that we have officially proposed to the Argentine Government to participate in a set of efforts and actions to help Venezuela's national dialogue," Maduro said at a press conference at the Miraflores Palace questioned about the maneuvers of the Argentine president, Alberto Fernández, in that sense.
"We have also made it known to other governments of the world, the Government of Spain, Mexico, Panama, so that a group of friendly countries of Venezuela can be formed to help, support, favor an inclusive and sovereign dialogue (. ..) to strengthen democracy, "he added.
Specifically, he has said that he has informed "the Argentine Government, the Mexican Government, the Spanish Government, the European Union and the Government of Russia, to friendly governments, so that a group of friendly countries that favors the dialogue process before, during and after "the parliamentary elections planned for this year.
The Bolivarian leader has stressed the importance of the dialogue taking place before the parliamentary elections to achieve a National Electoral Council (CNE) "by consensus".
In addition, he considered that "this dialogue process should know all the actions before the International Criminal Court (ICC) to demand the cessation of all coercive measures against Venezuela by the Government of the United States."
Maduro has thus referred to the complaint filed Thursday by his Foreign Minister, Jorge Arreaza, before the ICC for the alleged crimes against humanity caused by the US sanctions against Venezuela, which he considers "illegal."
"Hopefully that group of friendly countries will tell you, make you understand and defend before the United States Government the right of Venezuela to its economic development without persecutory, coercive, criminal measures … It would be a great issue," he suggested.
Likewise, the Venezuelan president has indicated that Arreaza, as Foreign Minister, "is the head of the dialogues", so "he is in contact with the friendly governments of the world with whom this type of efforts are being made".